Flight of the Bee Street Art Walking Trail
Did you know that Bees are vital for the preservation of ecological balance and biodiversity in nature. They provide one of the most recognisable ecosystem services, i.e. pollination, which is what makes food production possible.
We have produced this walking trail to promote this vital element of Biodiversity and to give the town a burst of colour and vibrancy.  The  wonderful art installations have been produced by the award winning AV Arts and producers of the famous Derry Girls mural.
Follow the journey of the Queen Bee from takeoff at point 1 on upper Port Road in Letterkenny town centre, then up to main street, and finally landing at the new town centre in the Jim McCormick Urban Garden.  This garden is a tribute to the late Jim McCormick who was a past chairperson for the Letterkenny Tidy Towns committee and pioneer of many town enhancement projects.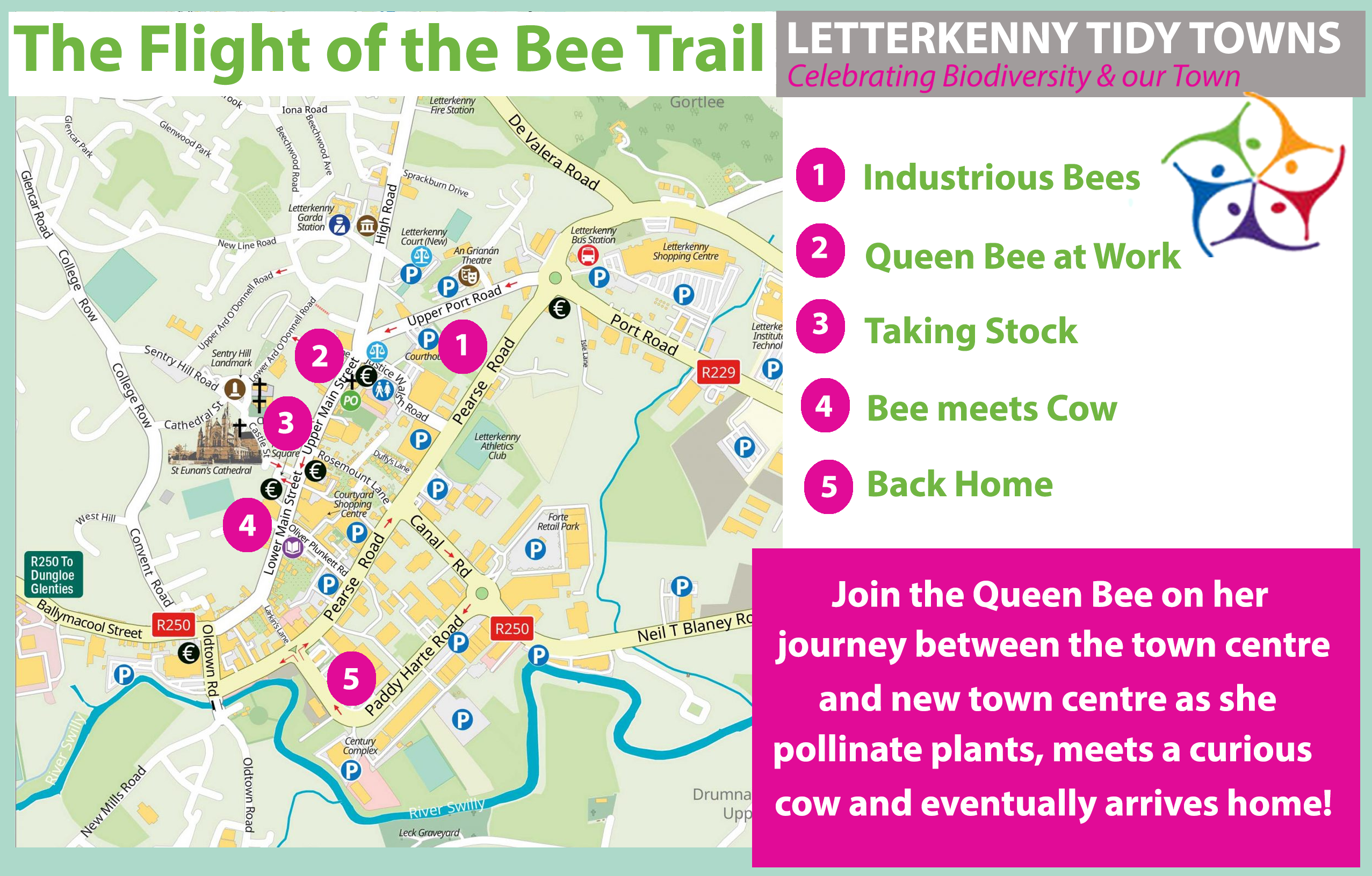 Other Points of Interest
While enjoying the street art trail keep an eye out for the historical Church Lane which has also some fantastic street art.   Also keep an eye out for other murals on main street which are featured here alongside other artworks in the town.
Flight of the Bumble Bee for the Kids