Letterkenny is famous for its public artworks, in particular its roundabouts and murals! To read more about the public art works of County Donegal, visit the Donegal Public Art website
The first thing the visitor sees on approaching the town from the south, the east or the north is the sculpture on the 'Dry Arch' roundabout, shortly followed by the iconic Polestar roundabout.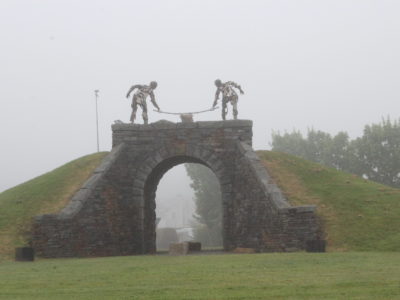 Dry Arch Roundabout on a foggy day. The sculpture on top is by Maurice Harron, and is known as 'The Workers'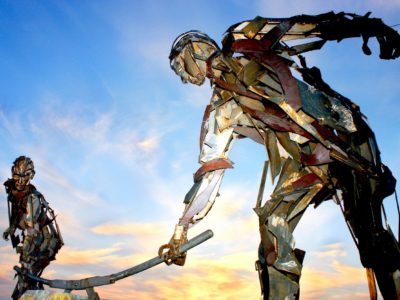 The figures commemorate the men who built the railways in County Donegal, and are carrying a piece of stone from the original railway bridge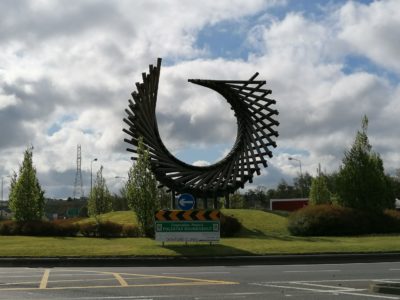 The Polestar was created in 2008 by Locky Morris. It symbolises the importance of rail and shipping to the early development of Letterkenny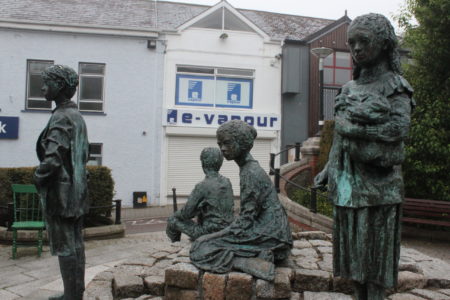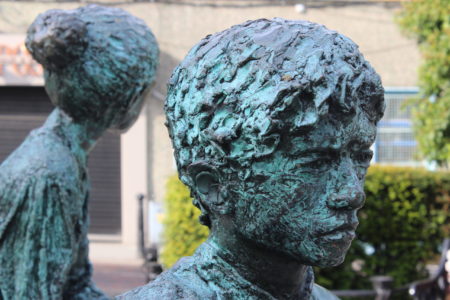 Hiring Fair Statue, Letterkenny Market Square, by Maurice Hannon. Hiring Fairs would take place twice a year, and would involve wealthy landowners and farmers hiring the children of the poor as manual labourers. This began around the time of the famine and continued for almost a century.
Other art works around the town include the clock at An Grianan Theatre, street sculptures and the cross at the cathedral car park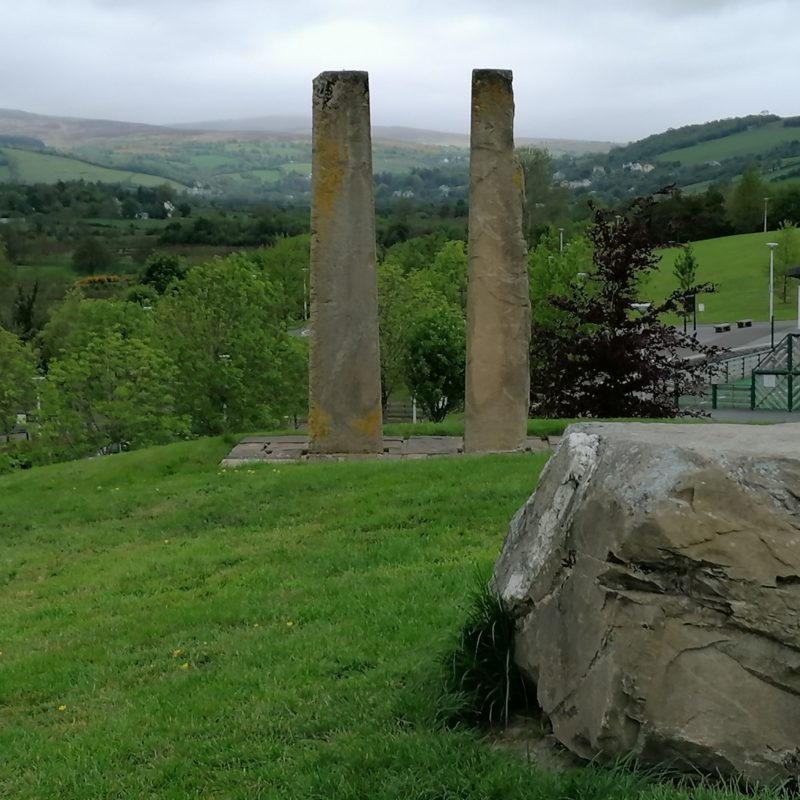 This piece, in Ballymacool Park, is known as 'Acknowledging the past, accepting the present and facing the future'. How appropriate for these times!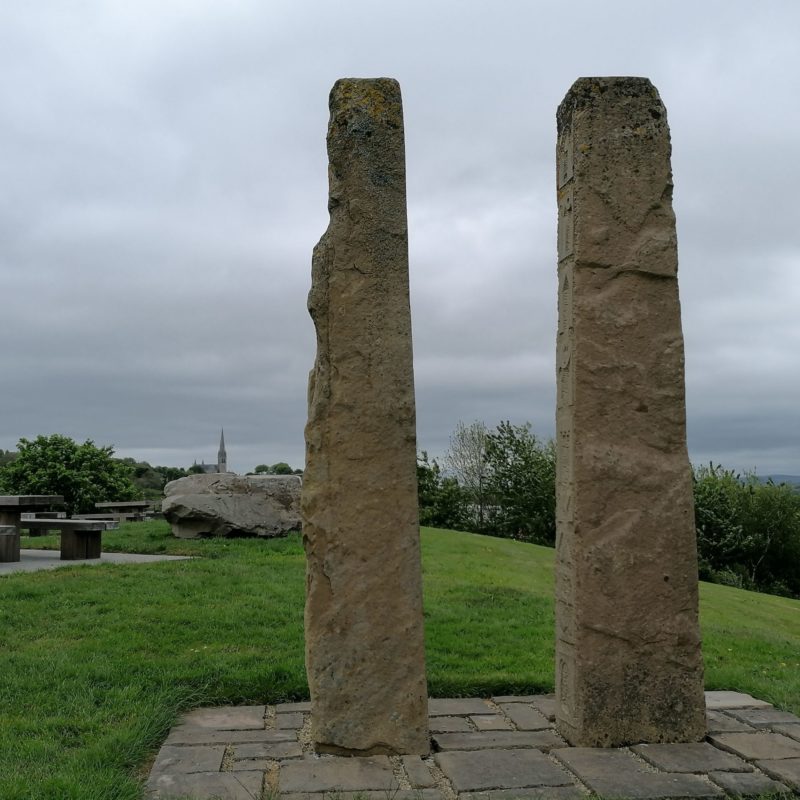 Created by local youth groups, it was carved out of sandstone from the same quarry which supplied the stone for the cathedral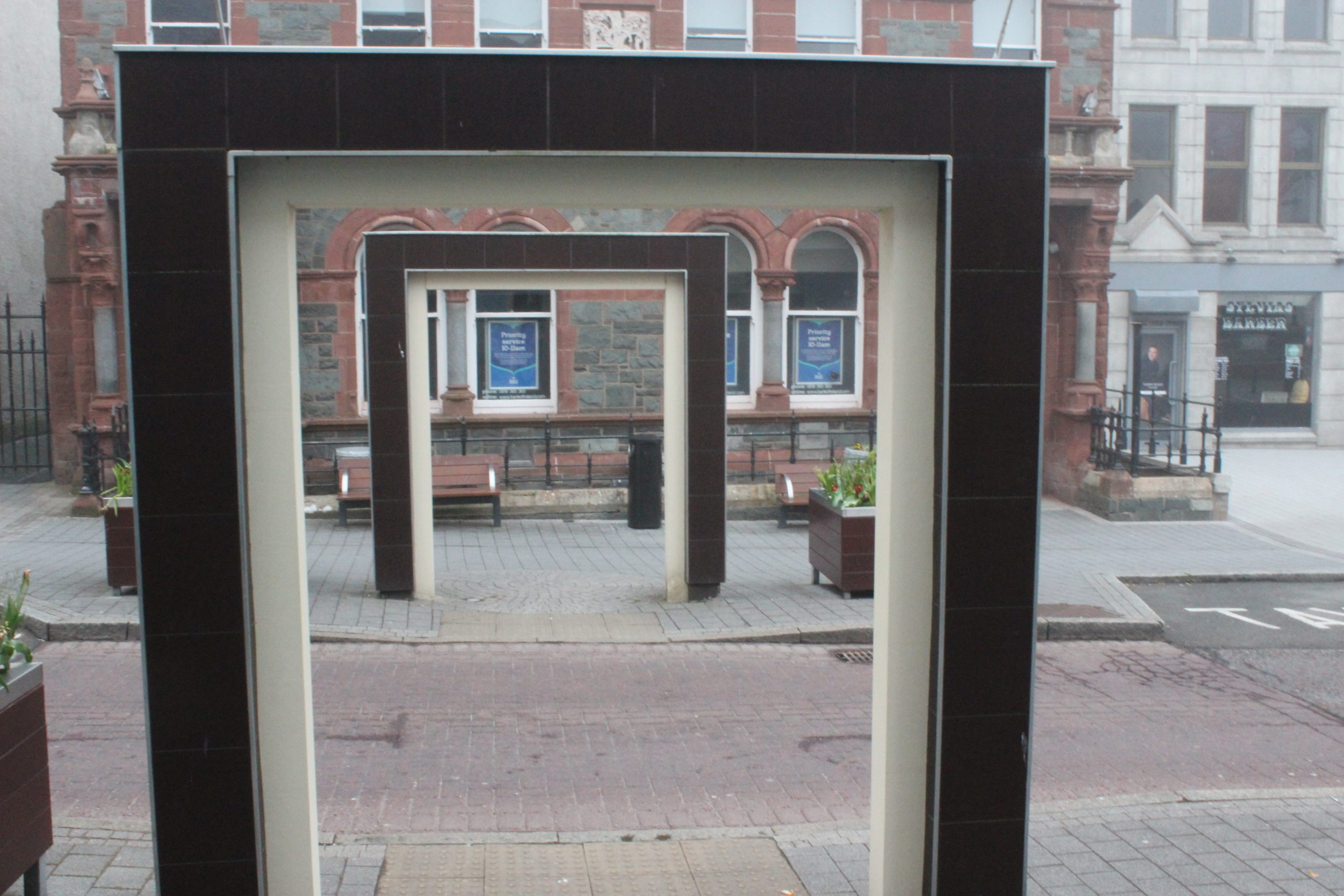 Street sculptures on Main Street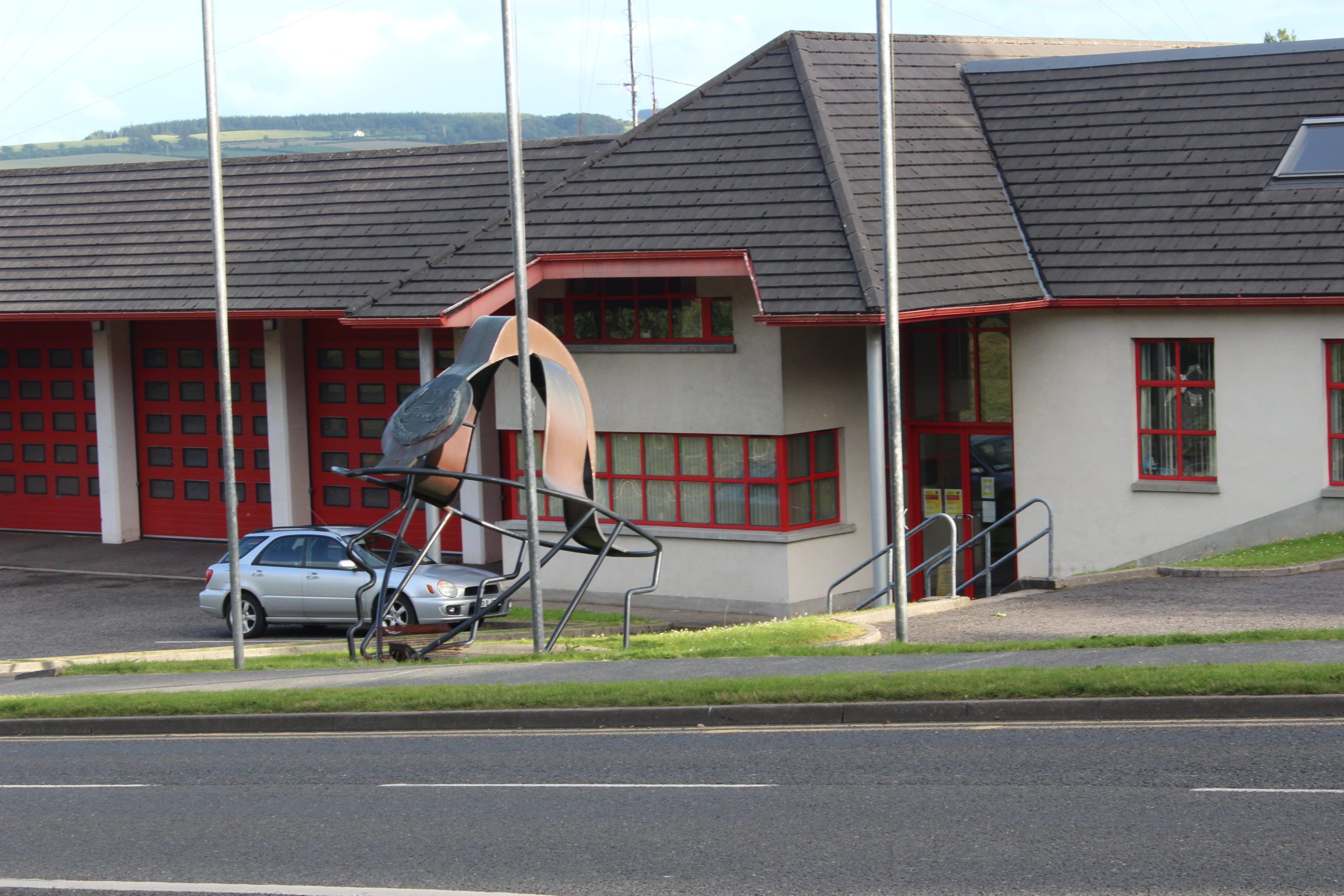 Fireman's helmet outside the fire station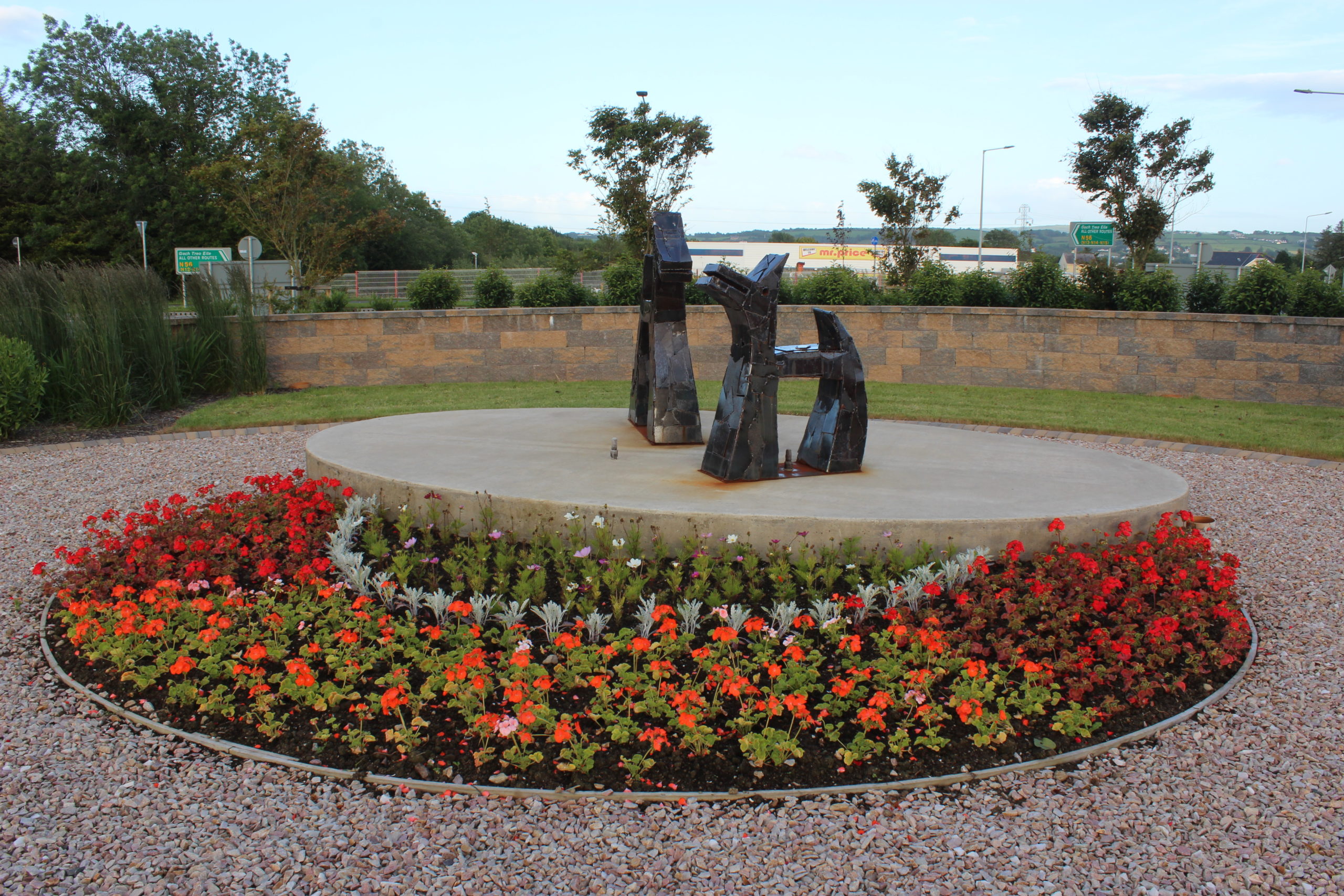 Dogs at the Kiltoy Roundabout by Michael Parkinson.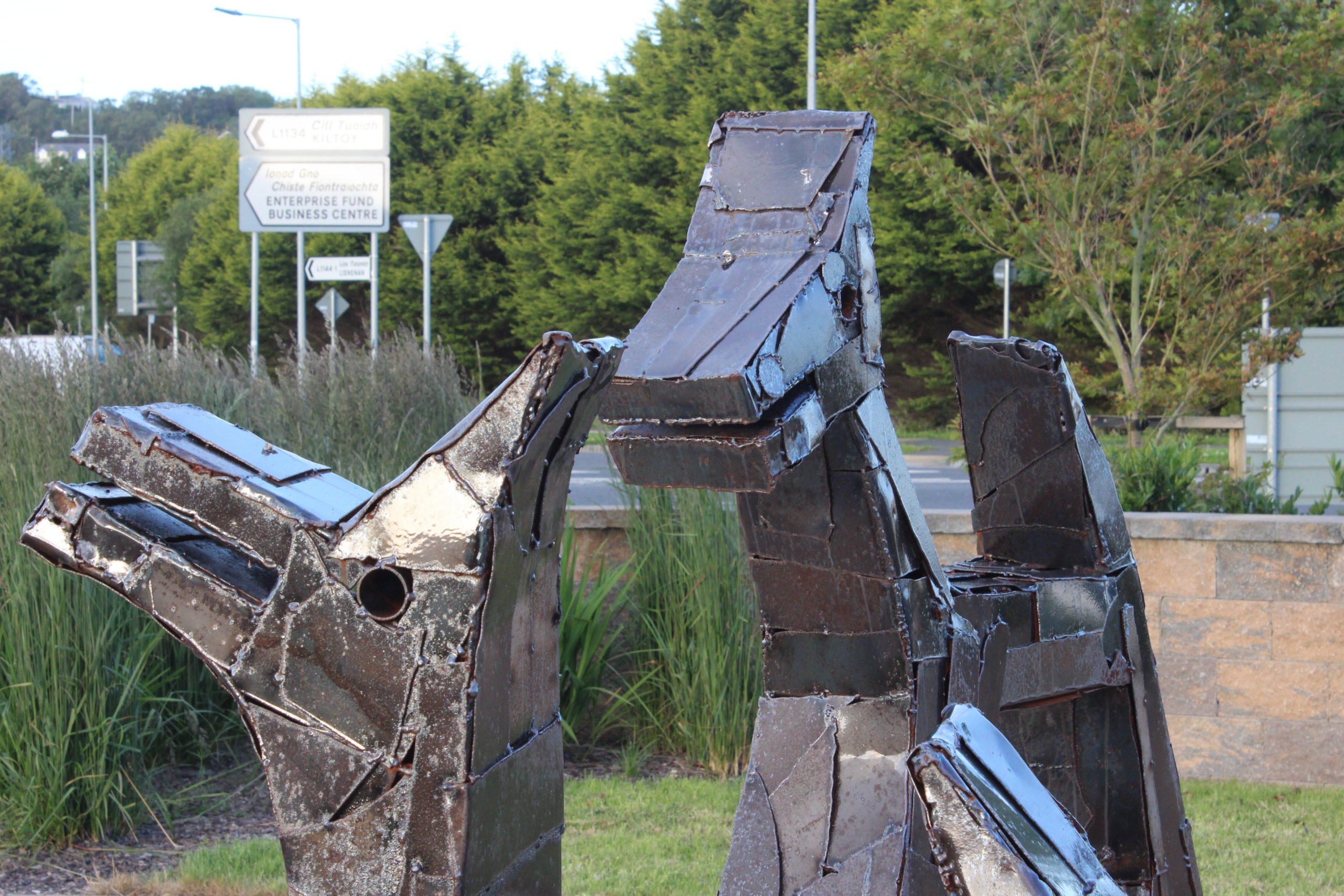 Close-up of the Kiltoy dogs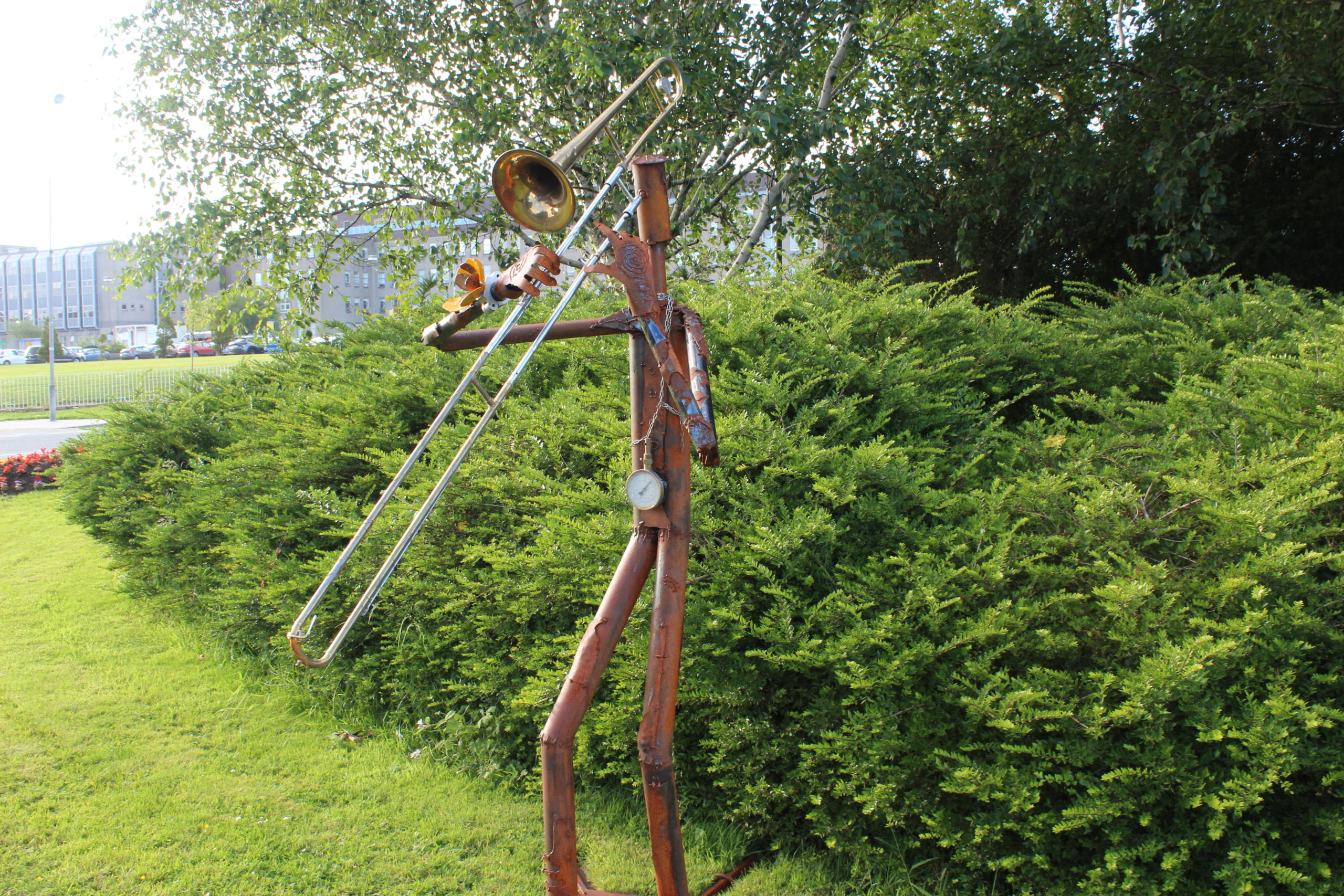 Trombone Man at the Hospital Roundabout, also by Michael Parkinson. He is playing a tune for the key workers!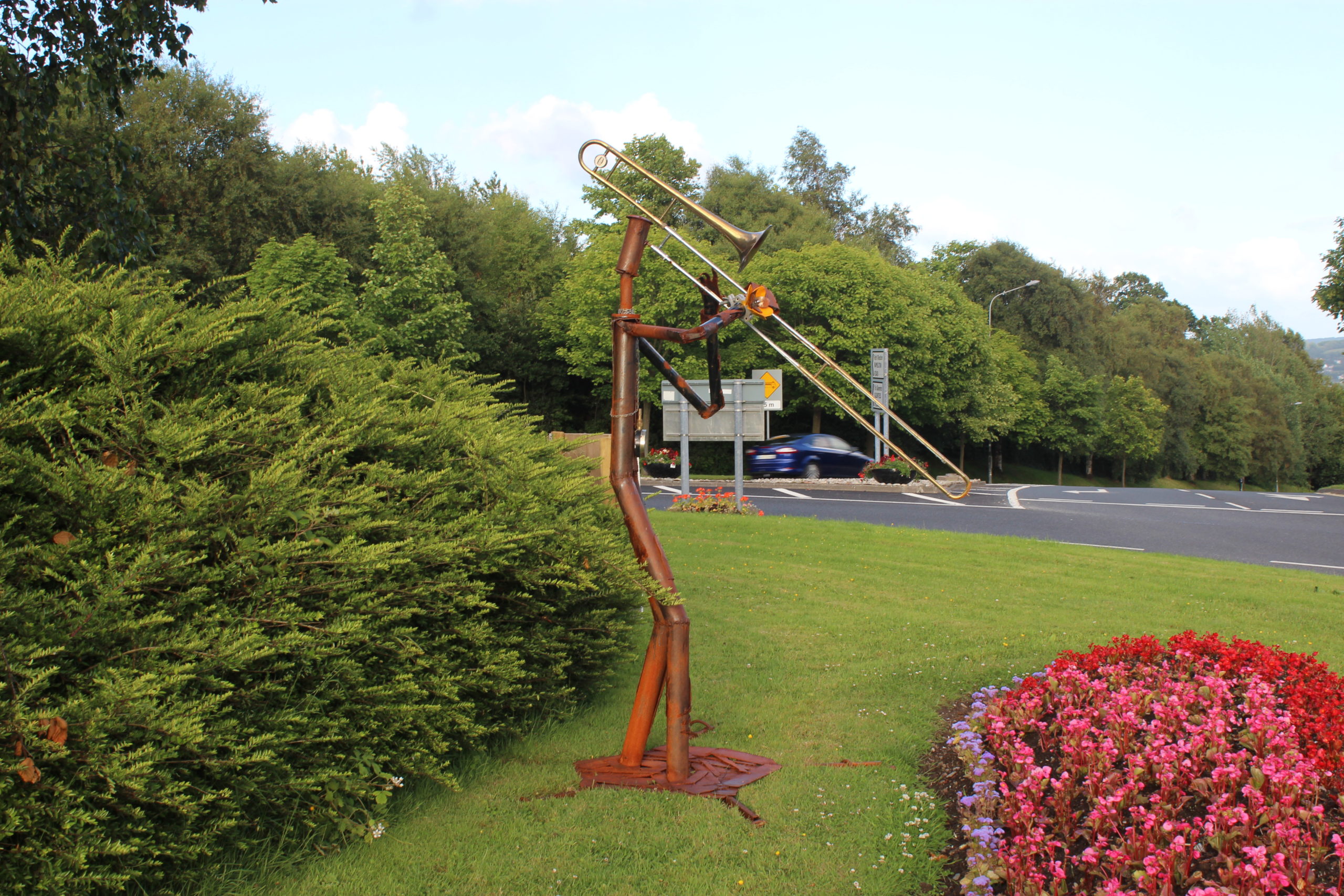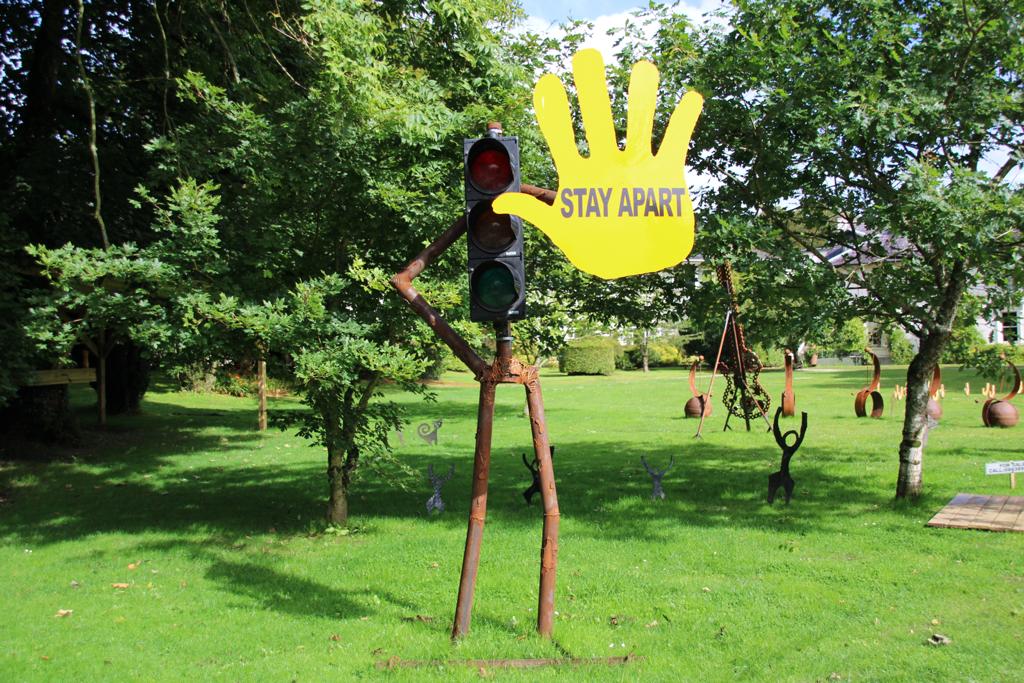 This sculpture is also by Michael Parkinson, and is located at LYIT.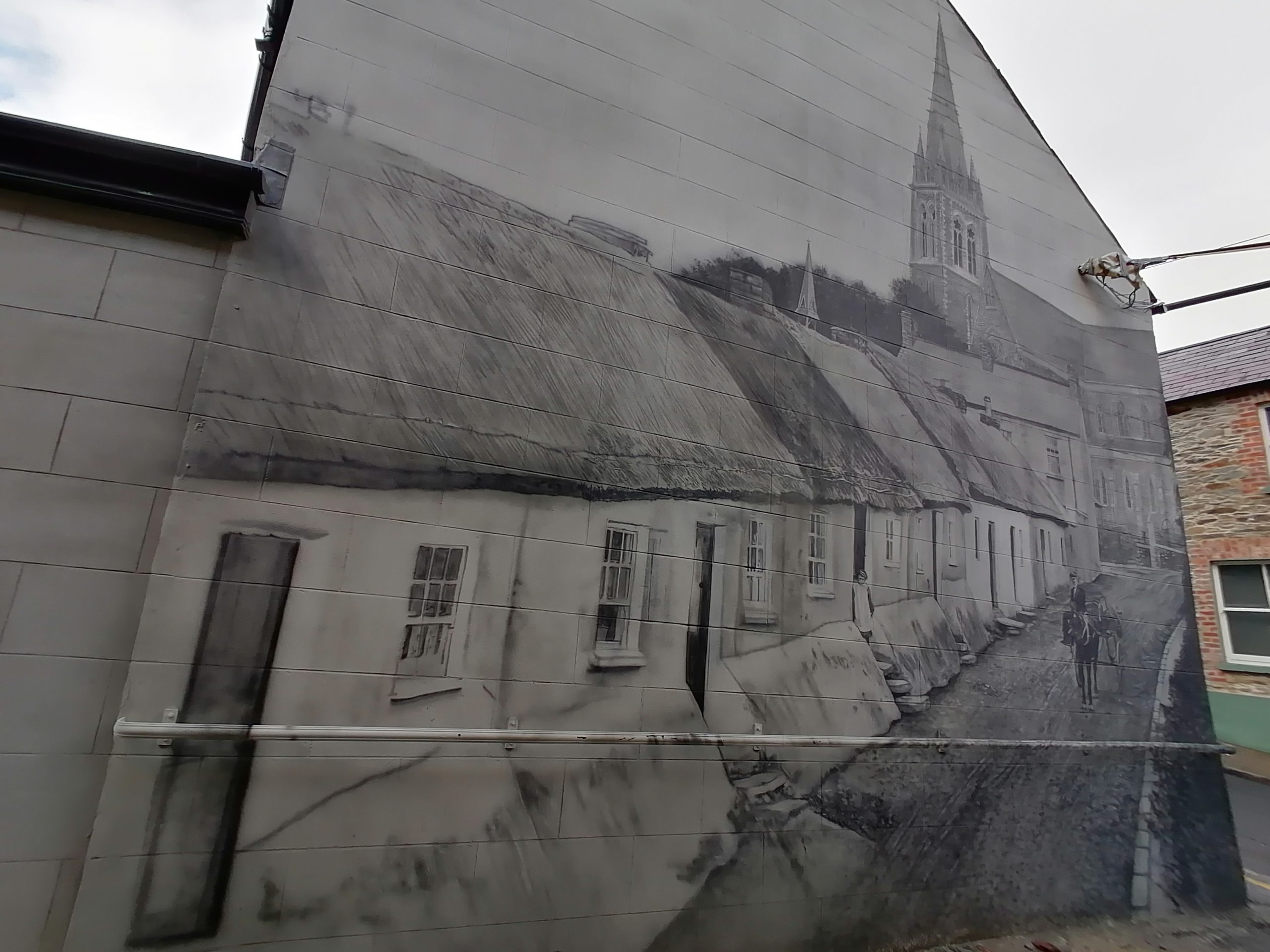 The most recent addition to Letterkenny's mural collection is this fantastic mural on Church Lane, created by Ciaran Dunleavy from a photograph showing what the street looked like in times gone by.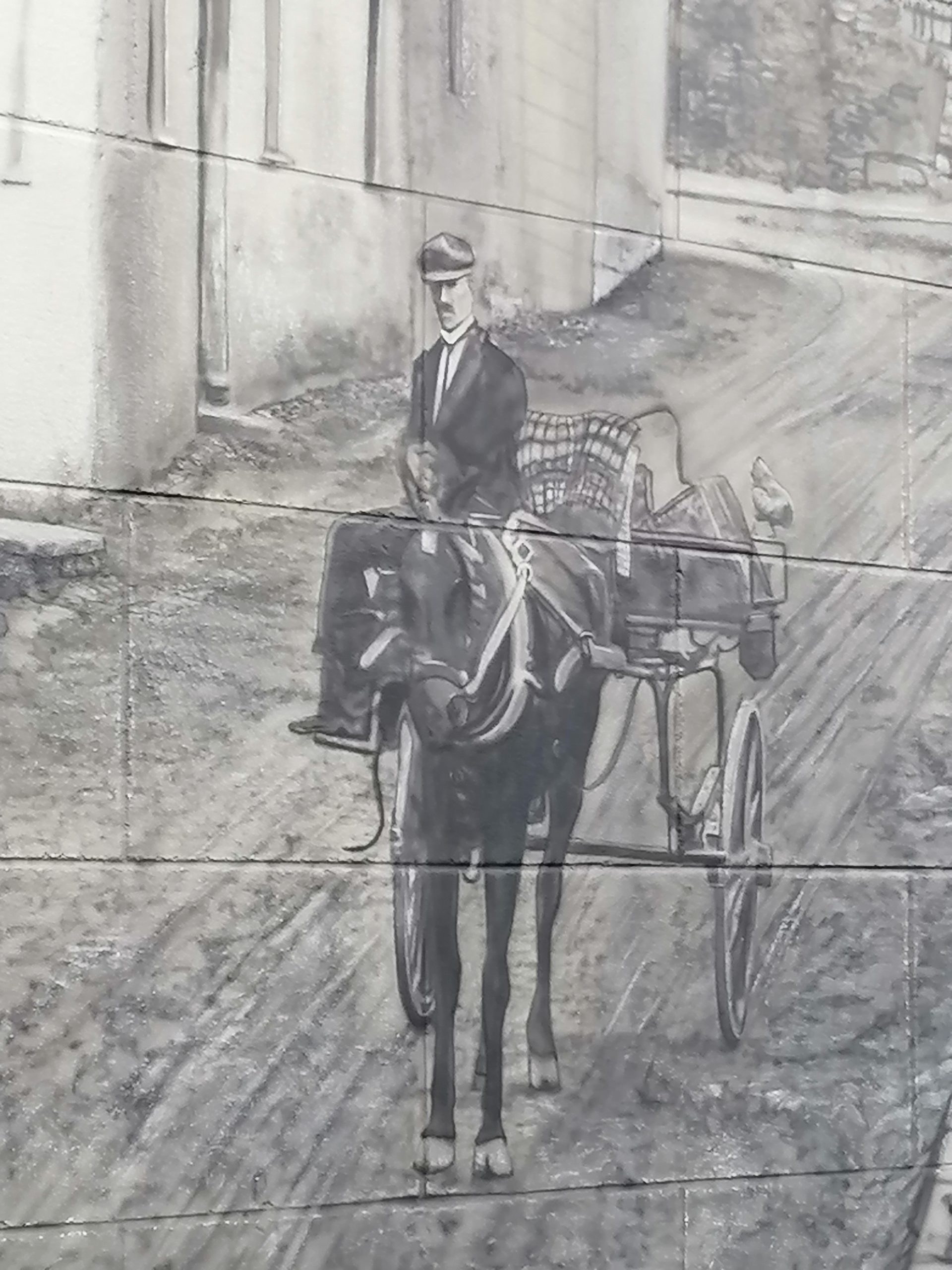 There are a number of murals on Main Street, particularly at the lower end. Some are in need of a refresh, and some may need to be replaced or removed altogether, but the examples below all make great use of what would otherwise be derelict buildings. It is hoped to further develop this aspect of Letterkenny in the coming months.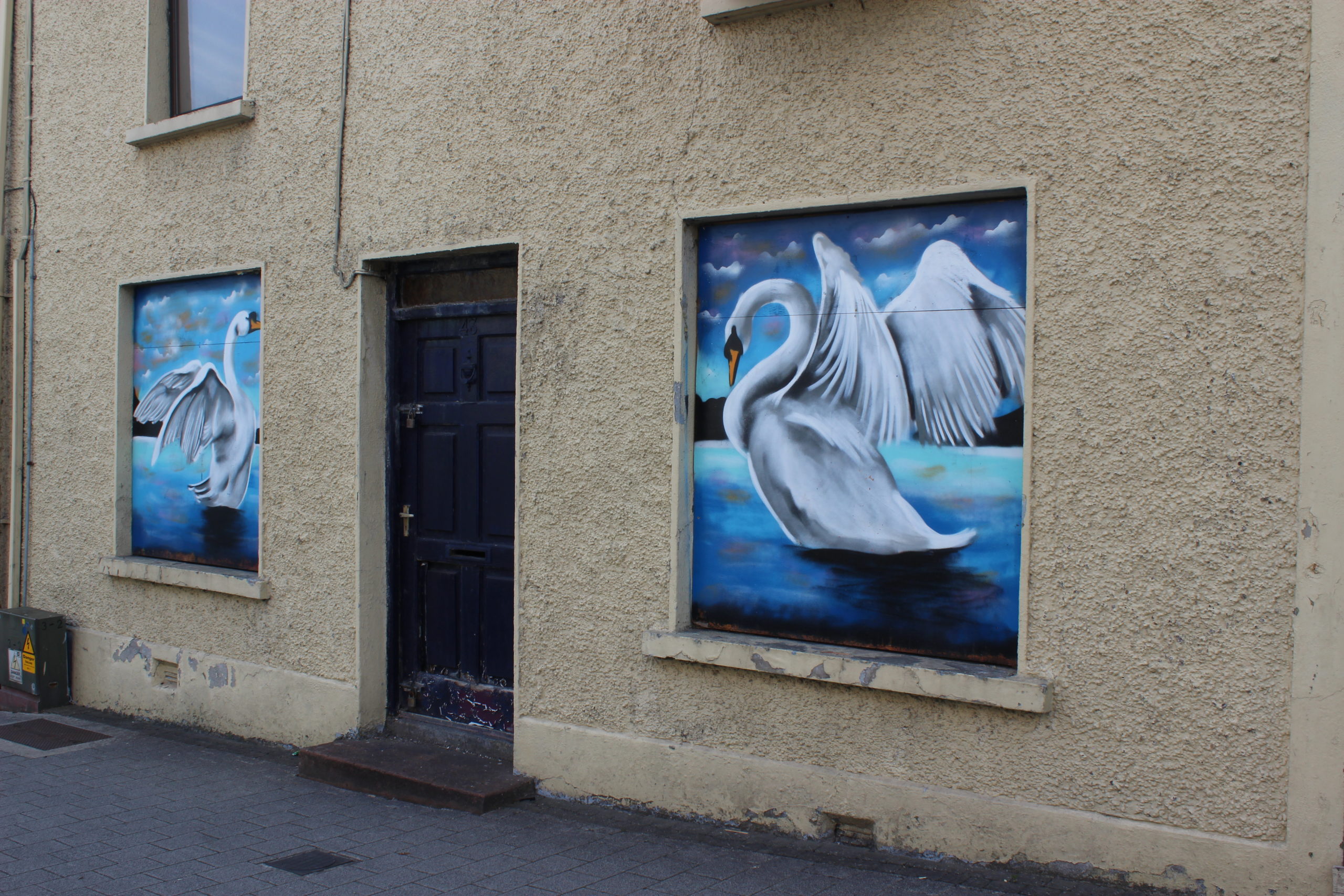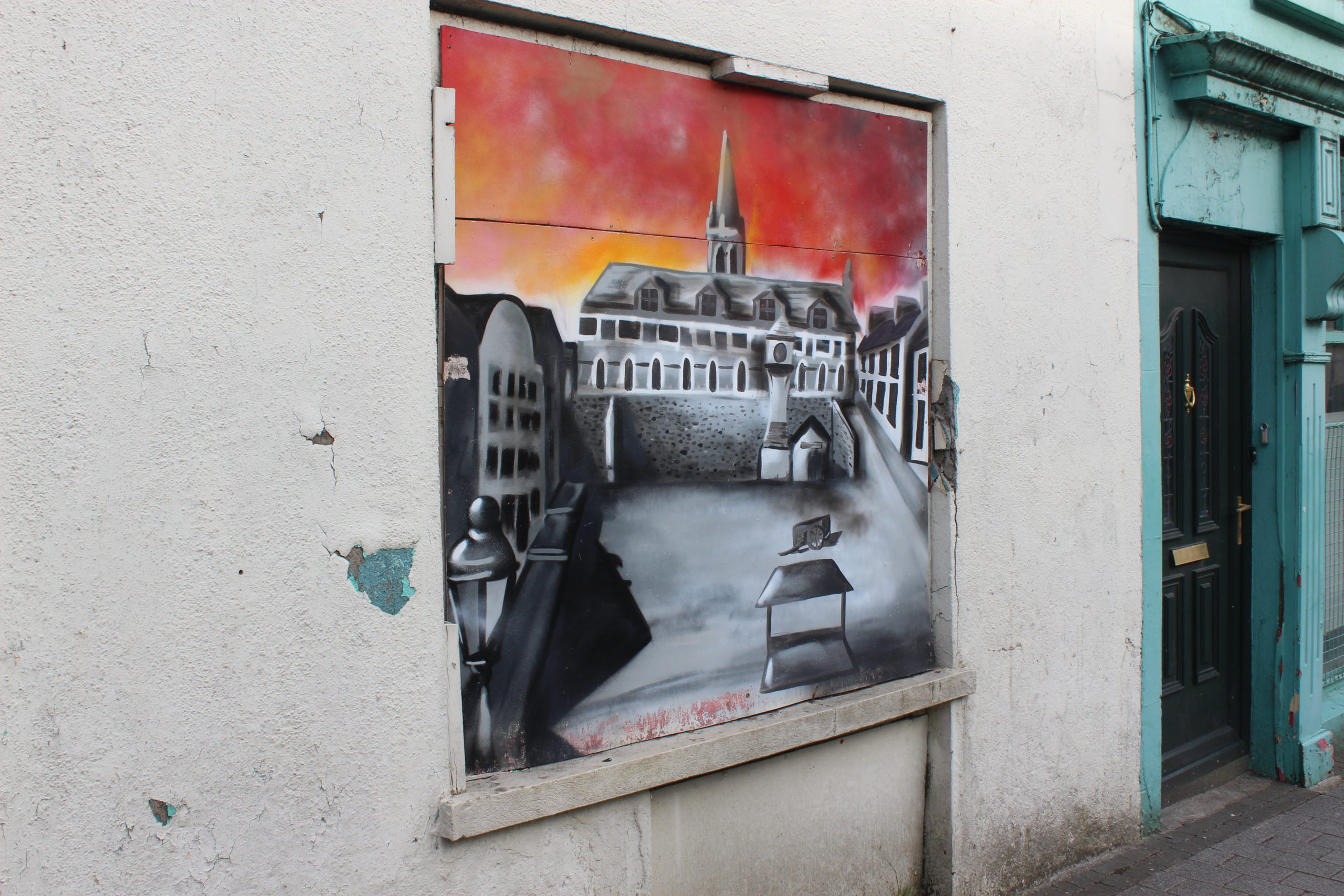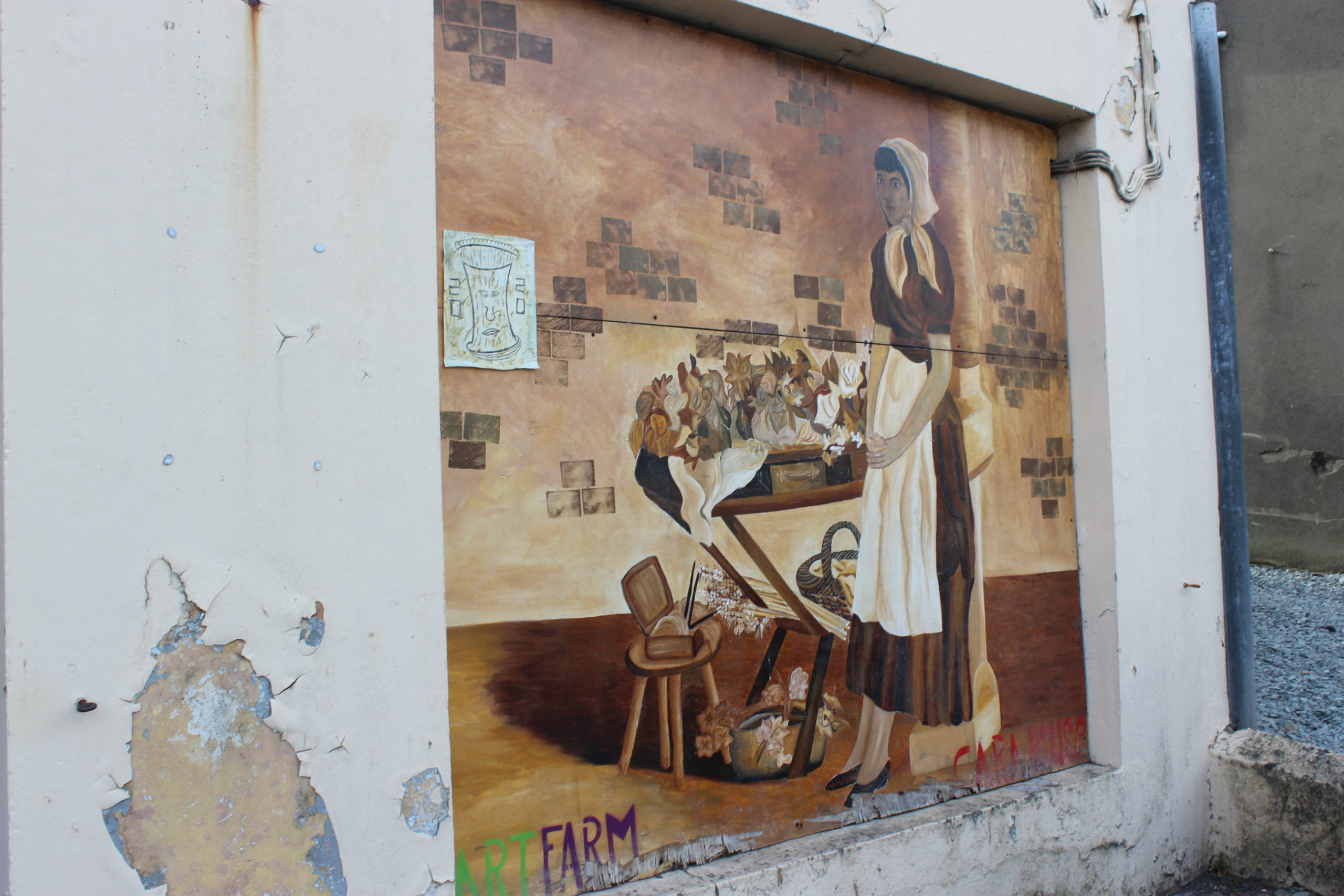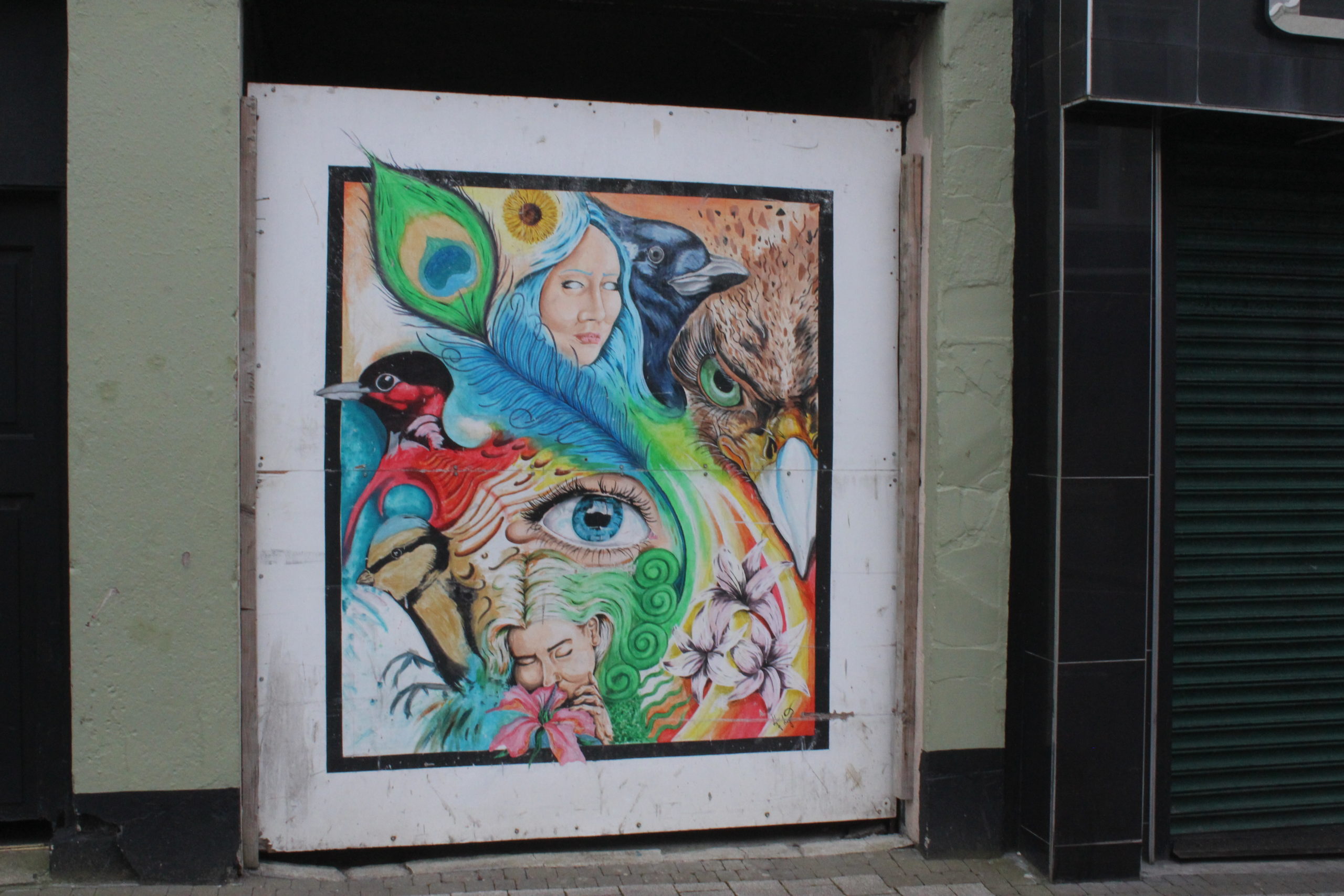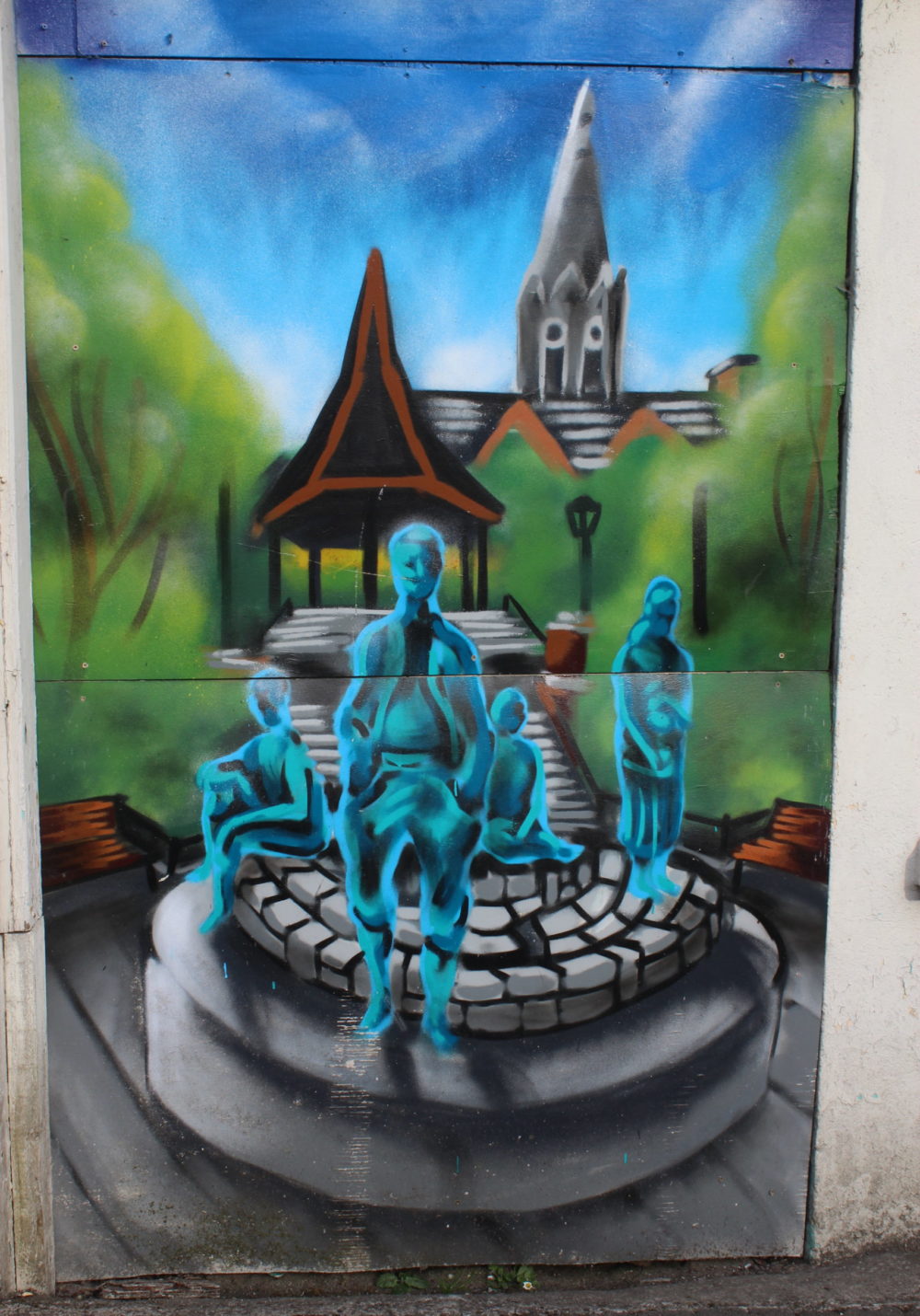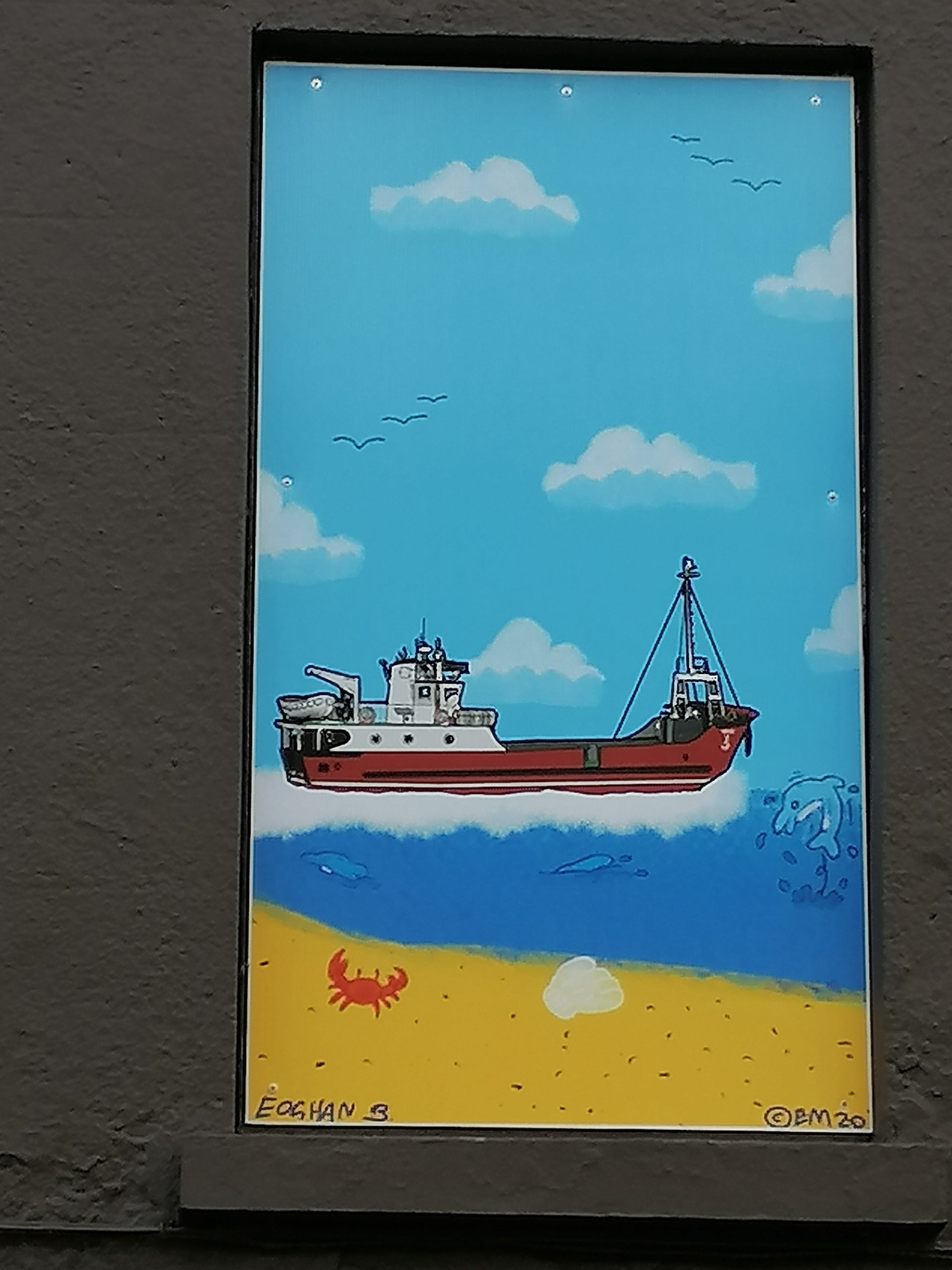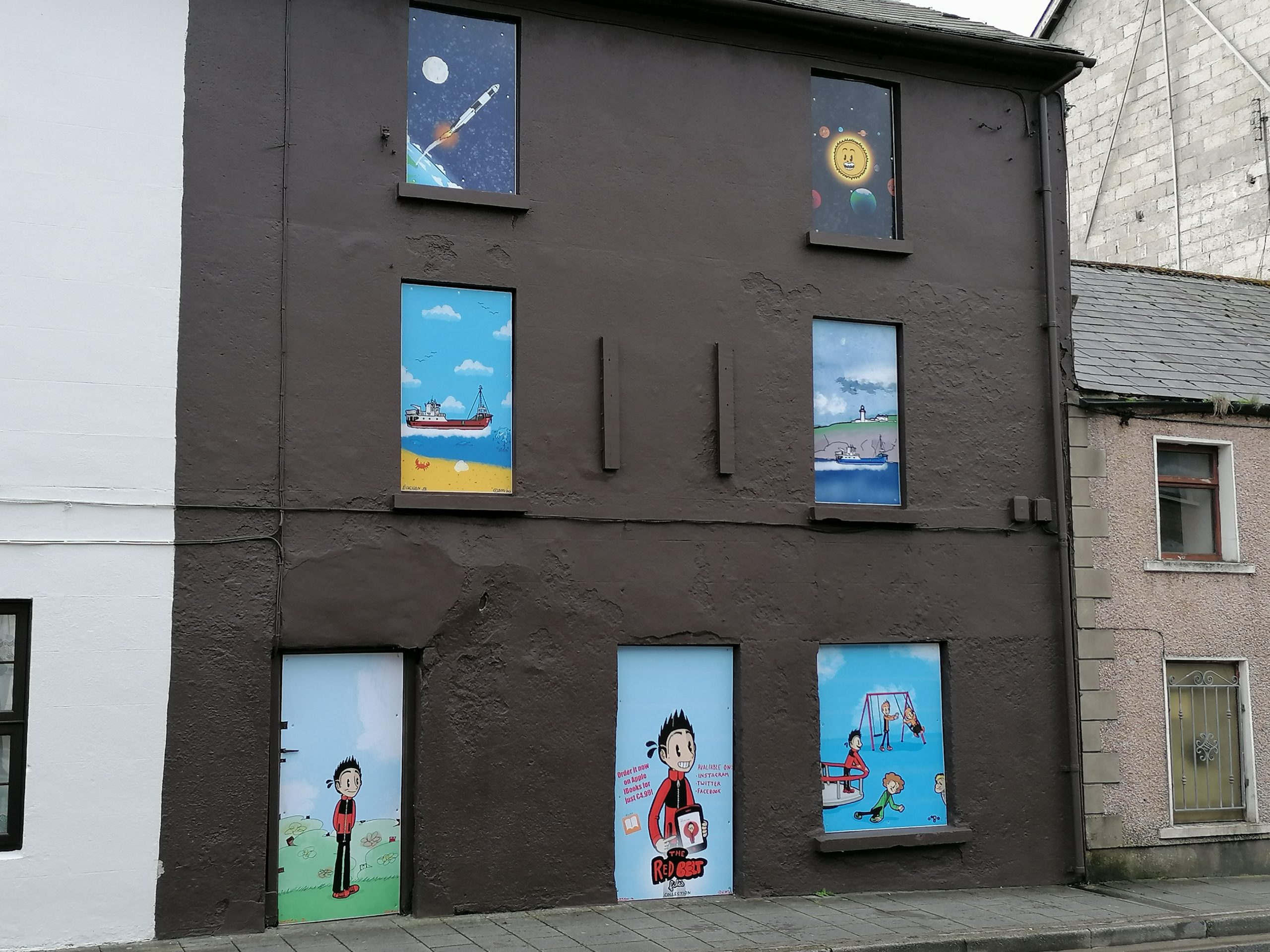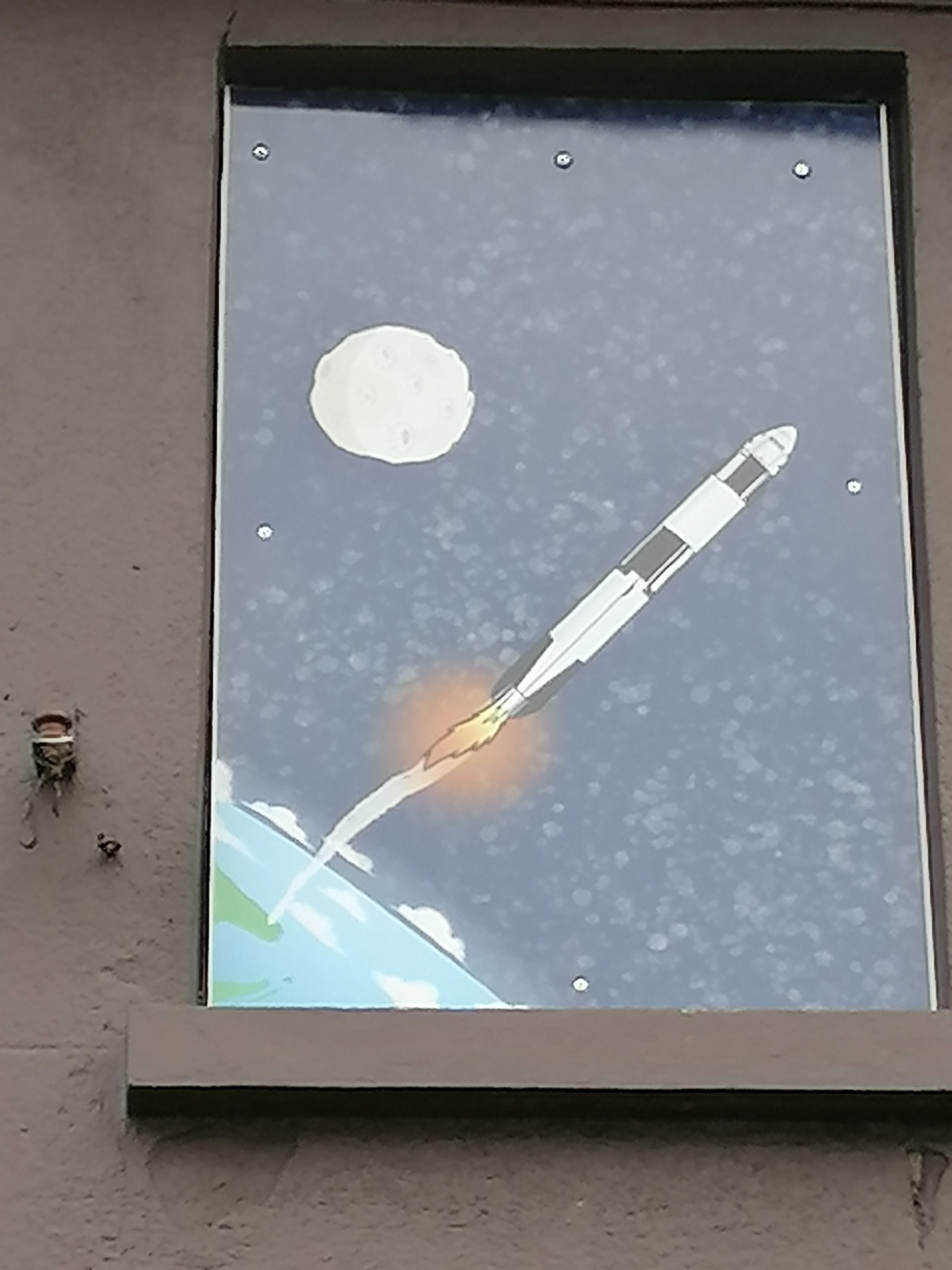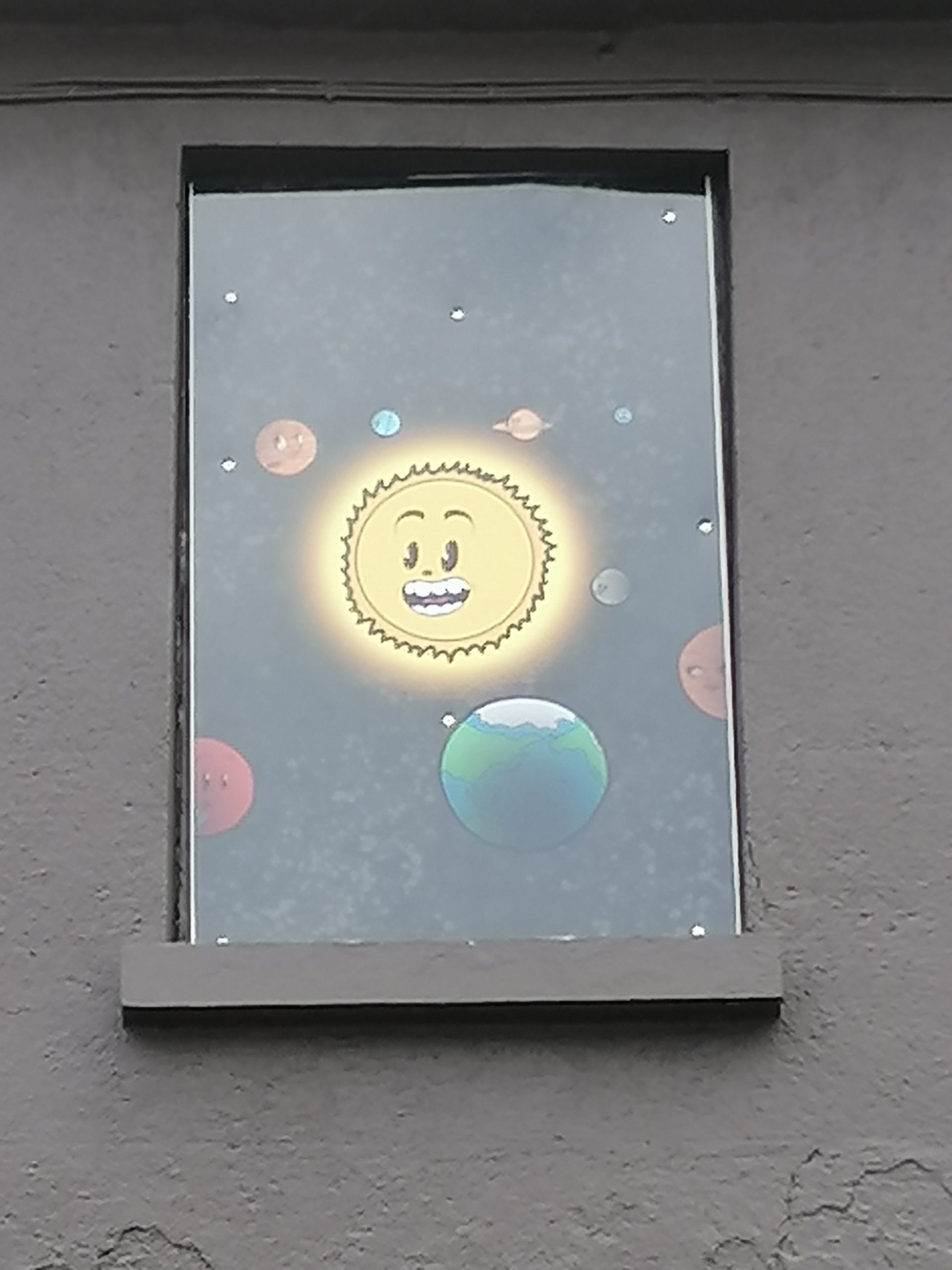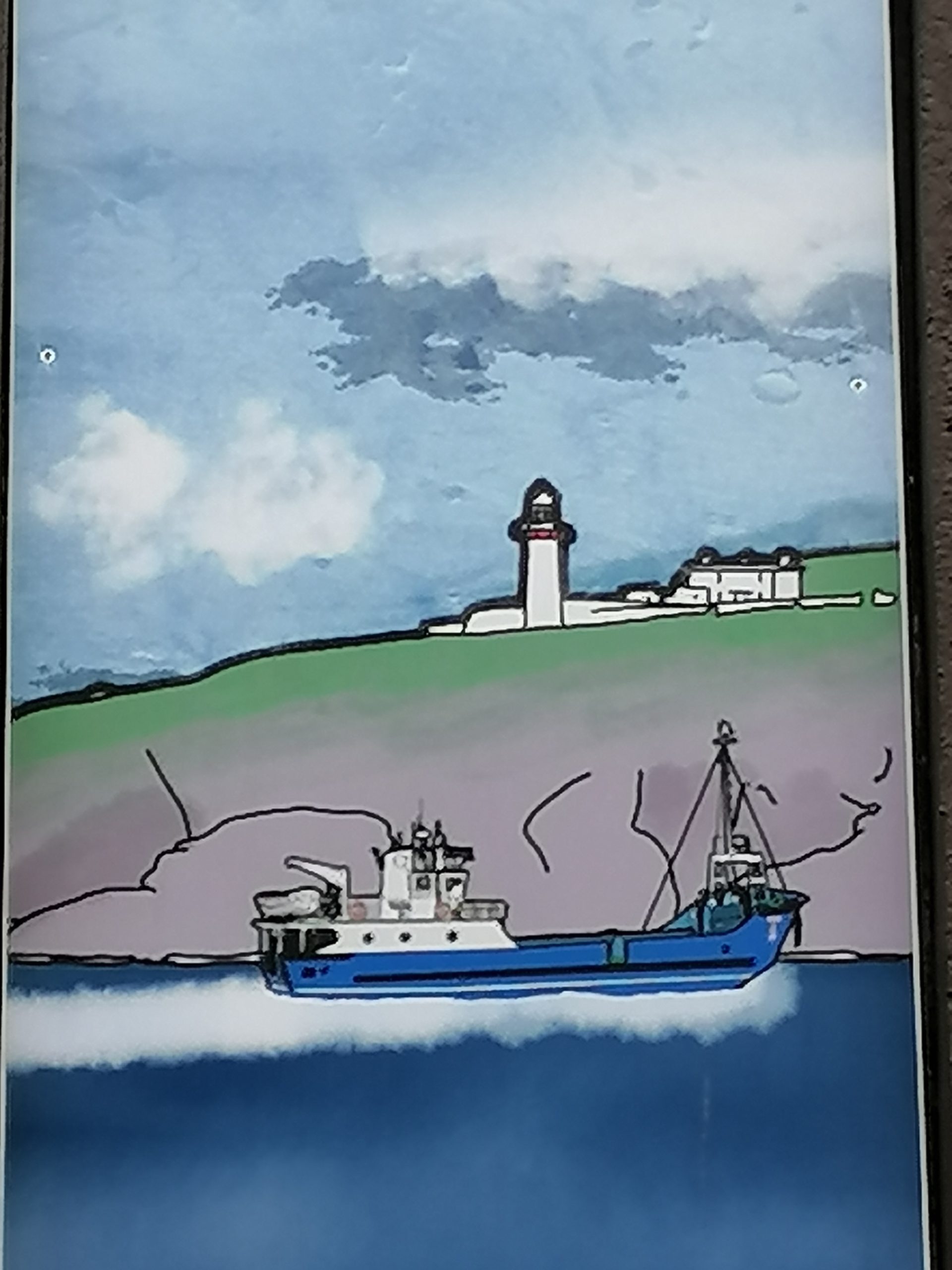 Since the 2nd half of 2020, Letterkenny Tidy Towns have been developing the 'Flight of the Bee' mural trail, which aims to emphasise how important bees are to sustaining biodiversity, while providing several more reasons for the lover of street art to visit our town.