Letterkenny is a very walkable town, and there are as many routes you can take around the town as your imagination will allow!
For the newcomer, we would like to suggest 5 walking routes, details are below.  If you would like to find out even more then contact the staff at the Letterkenny Tourist Office.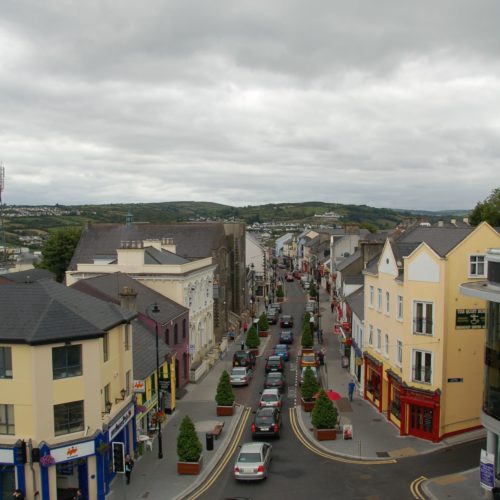 Walk 1 – Main Street. The Main Street is around 800m long, and will give you a real taste for Letterkenny. There are shops, restaurants and pubs lining the street as well as the scenic town square
The Cathedral is also a short diversion from main street, and is adjacent to Conwal Parish Church, the oldest building in Letterkenny. Letterkenny Cathedral Quarter are a good source of information for things to see and do around the locality.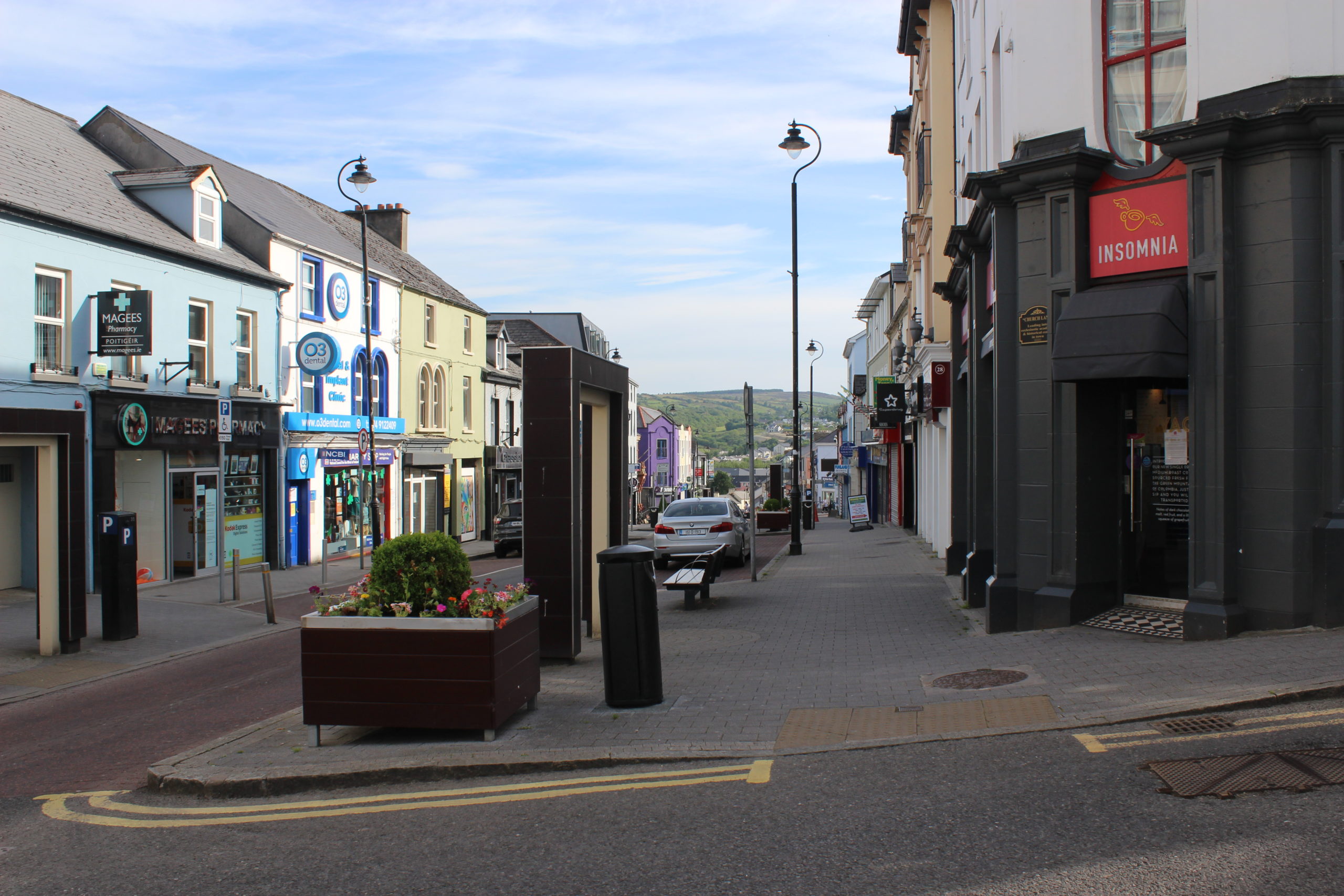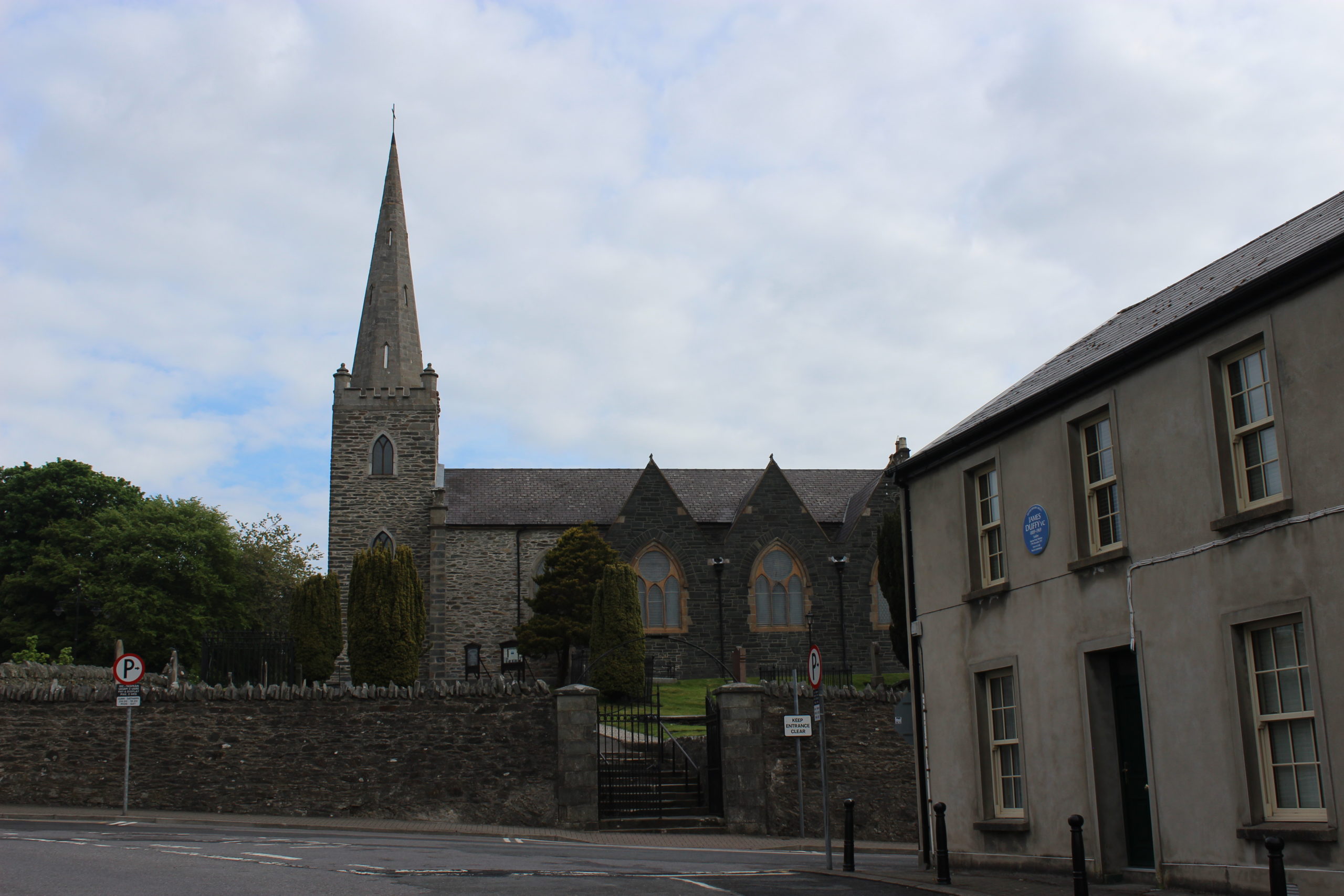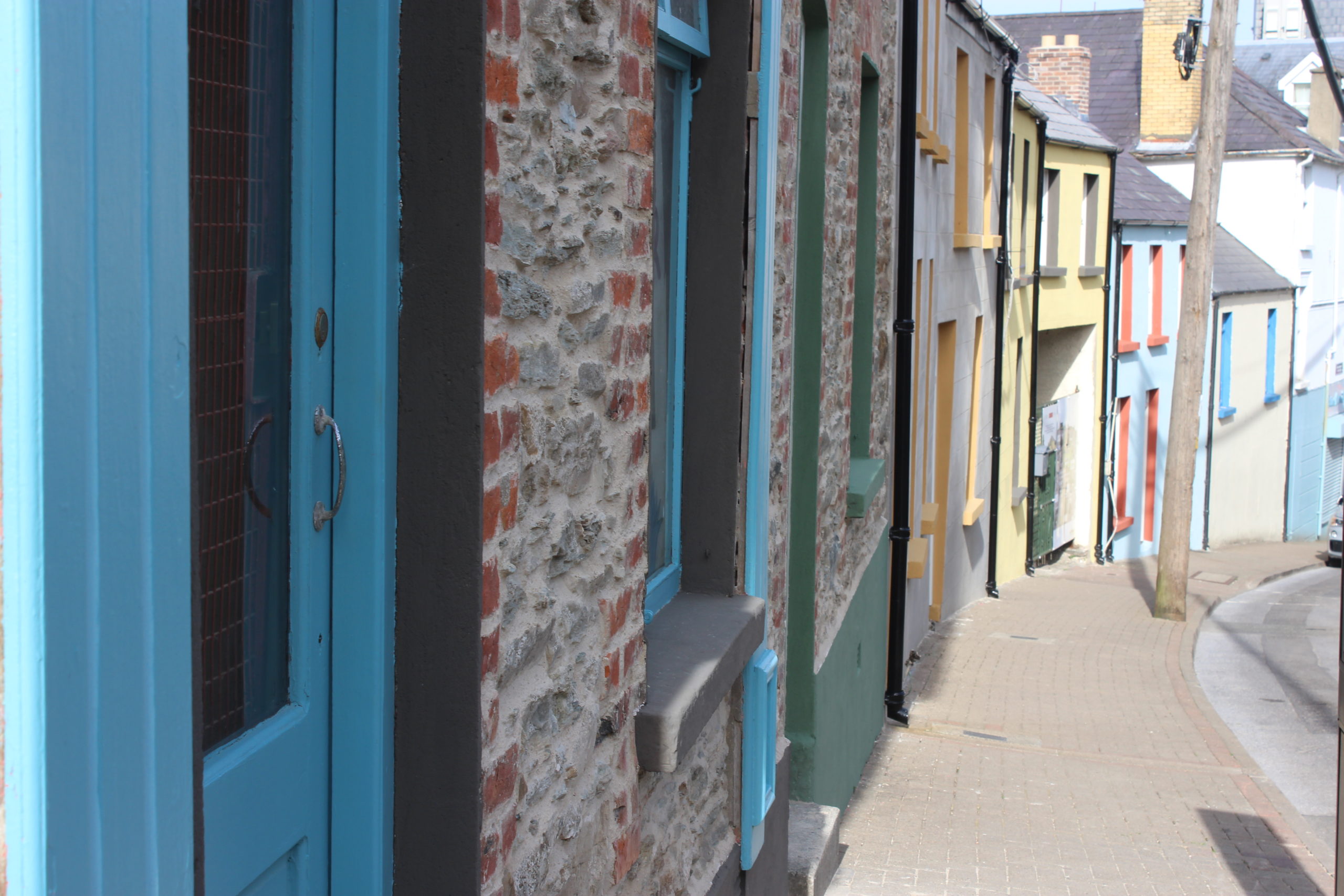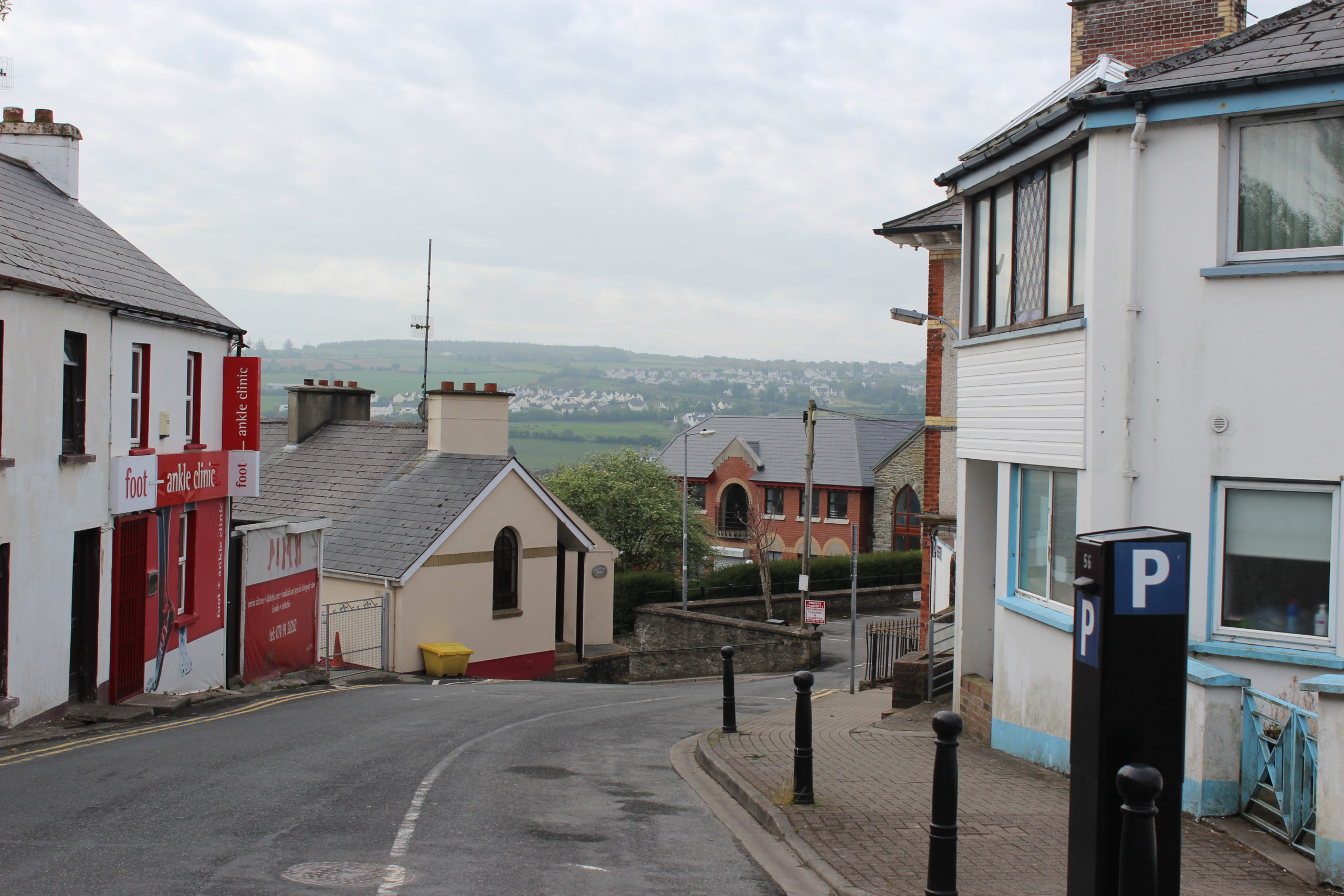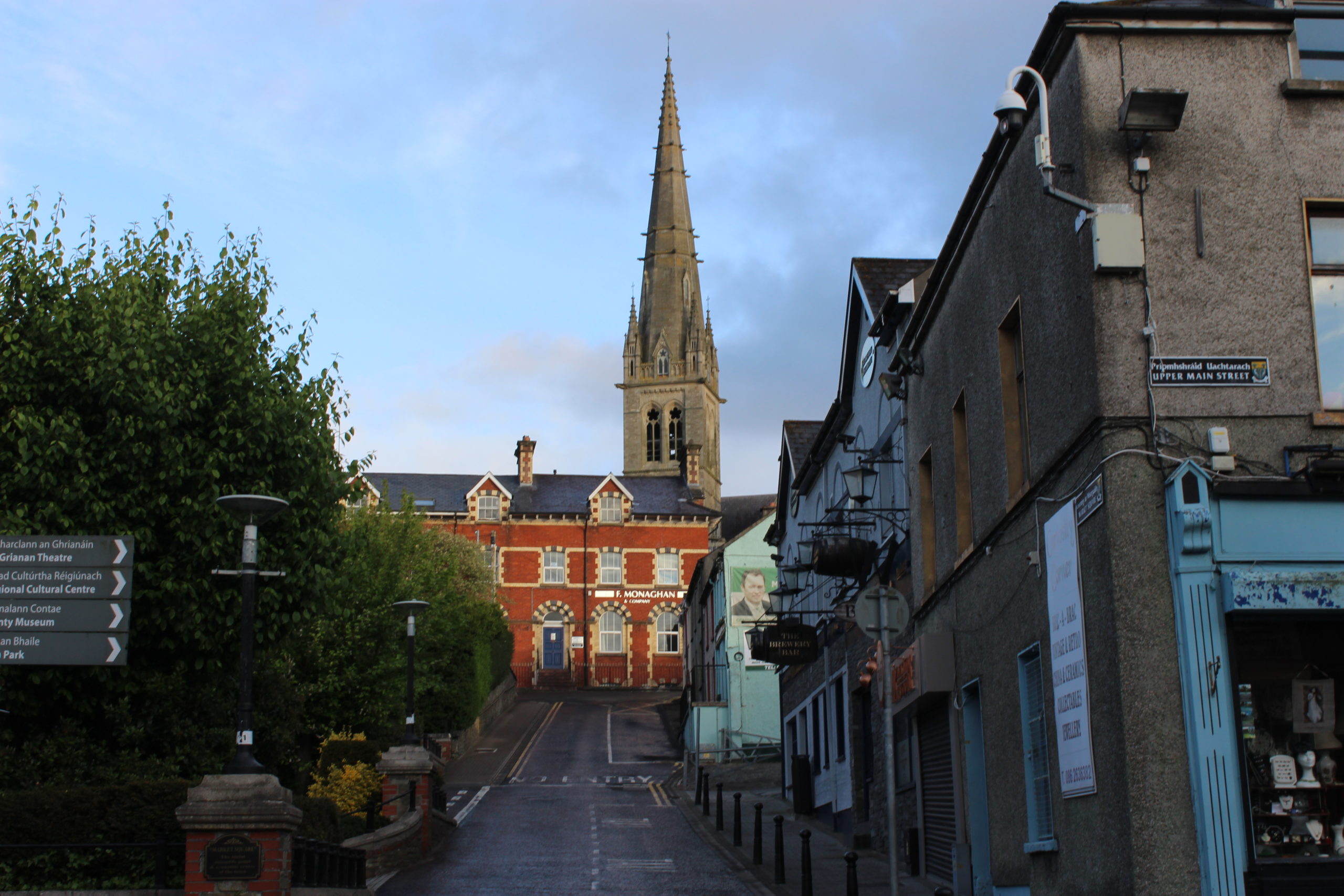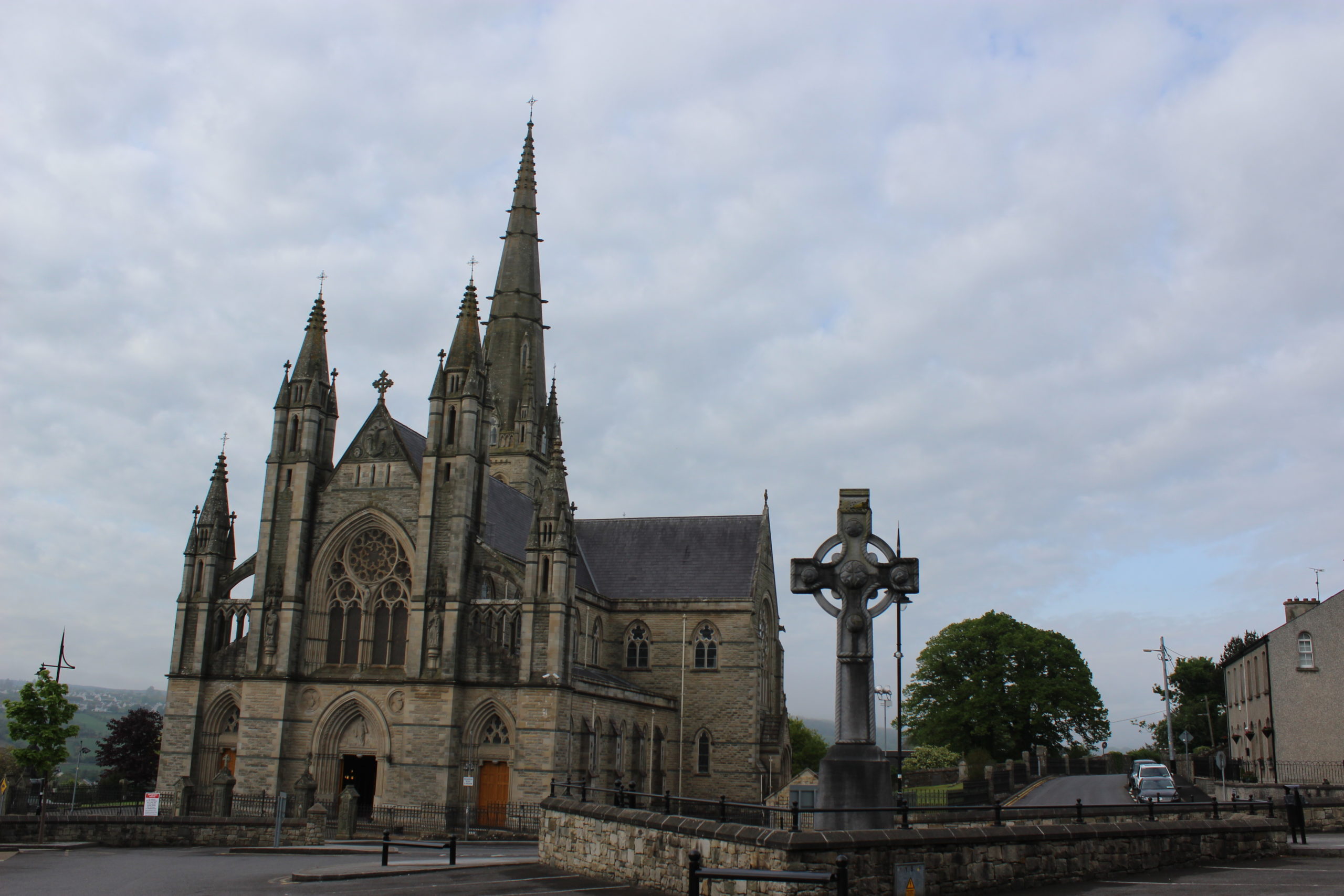 Walk 2 – Sli Na Slainte loops
The original Sli Na Slainthe walk is a marked loop close to the town centre, taking in Port Road and Ramelton Road in a flat 2.7km loop. You can download the map and further details here.
In addition, there are further suggested routes around the town centre shown on the 2nd map below. Not all of these have waymarks, but all are pleasant circuits.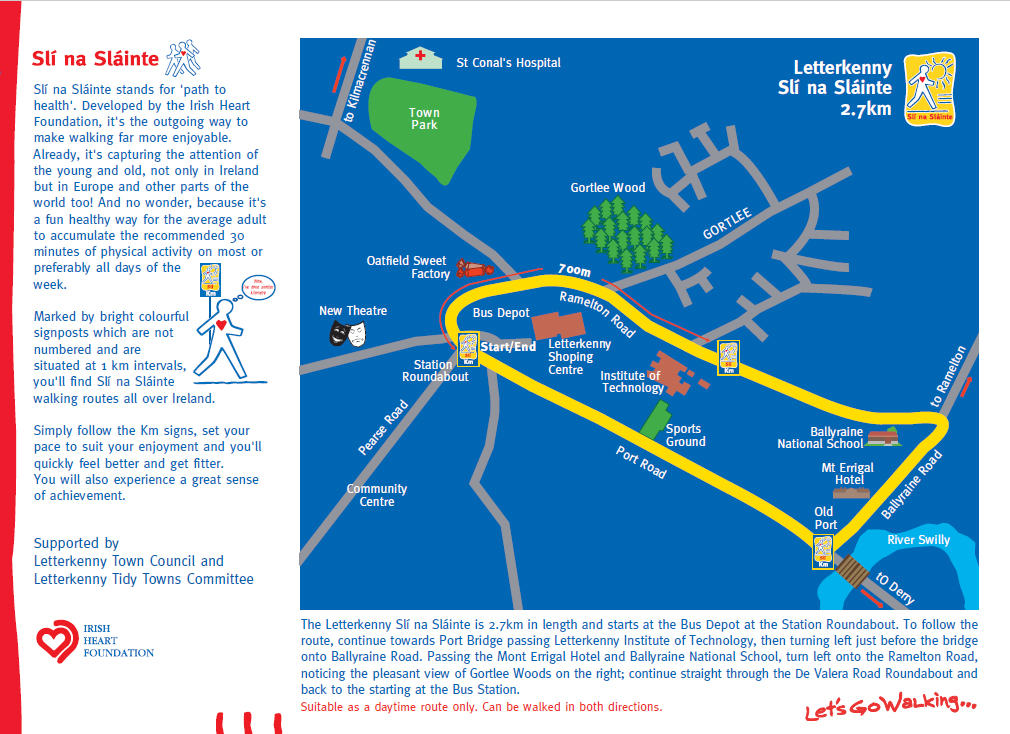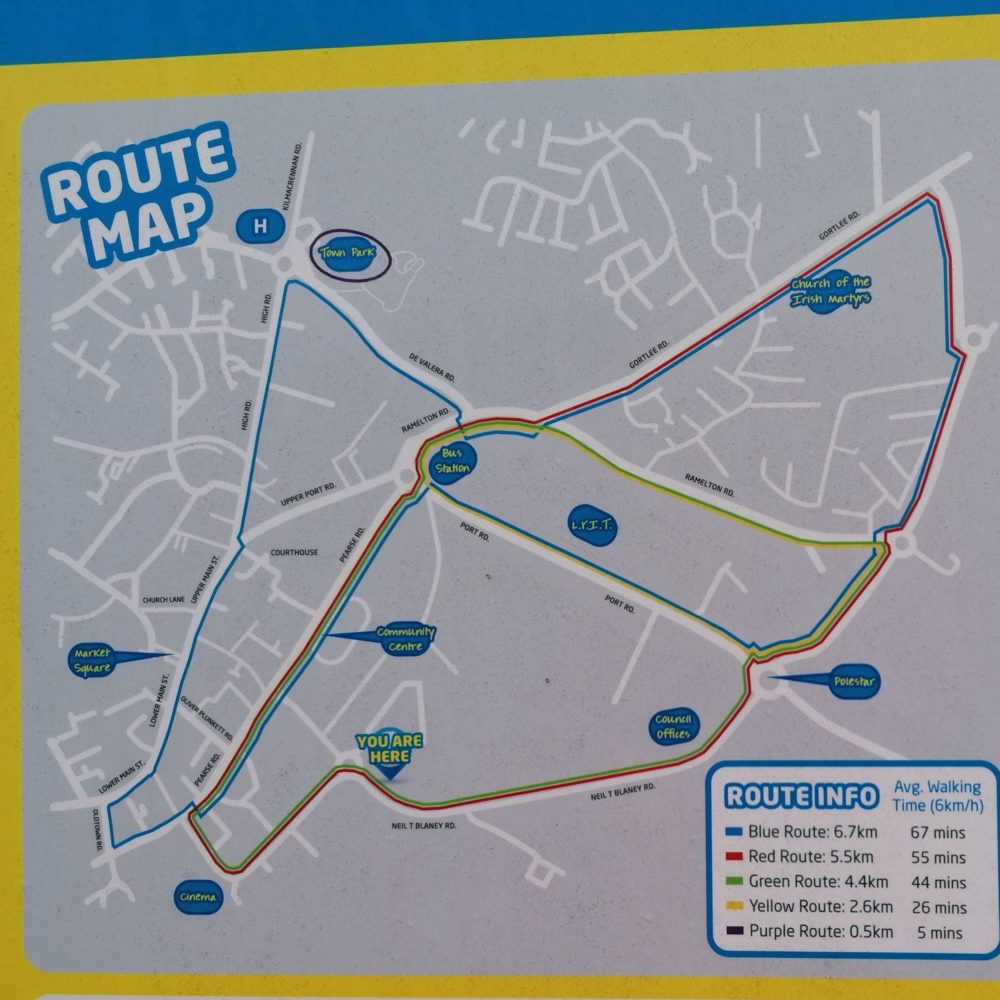 Walk 3 – Mountain Top Loop
In 2019 a new waymarked trail was set up at Mountain Top. To start your walk you can park at the trailhead on Calhame, or you can park either at Kelly's garage or at the car park across the road, and walk down to the roundabout. Go right into Calhame at the roundabout, and you will shortly see a signboard which gives details of the 9.2km loop walk.
The walk takes in quiet roads and a fantastic boreen, taking you close to the tops of Knockybrin and Carn Hill. It's a very scenic walk, including views of the mountains of North Donegal (Muckish is particularly prominent), as well as views of Lough Swilly, and is highly recommended. There are various places along the way where you can safely park, if you don't wish to do the whole distance.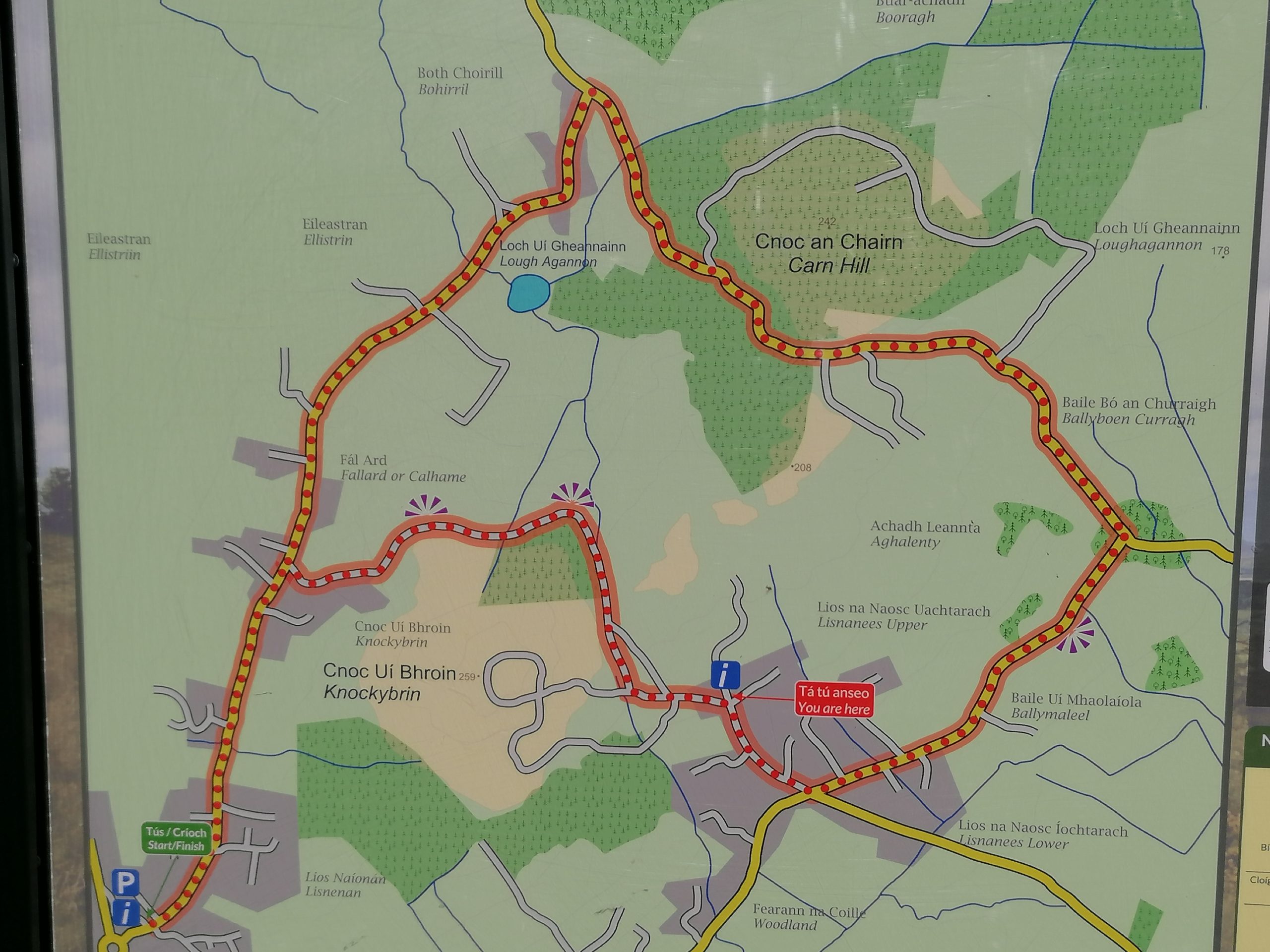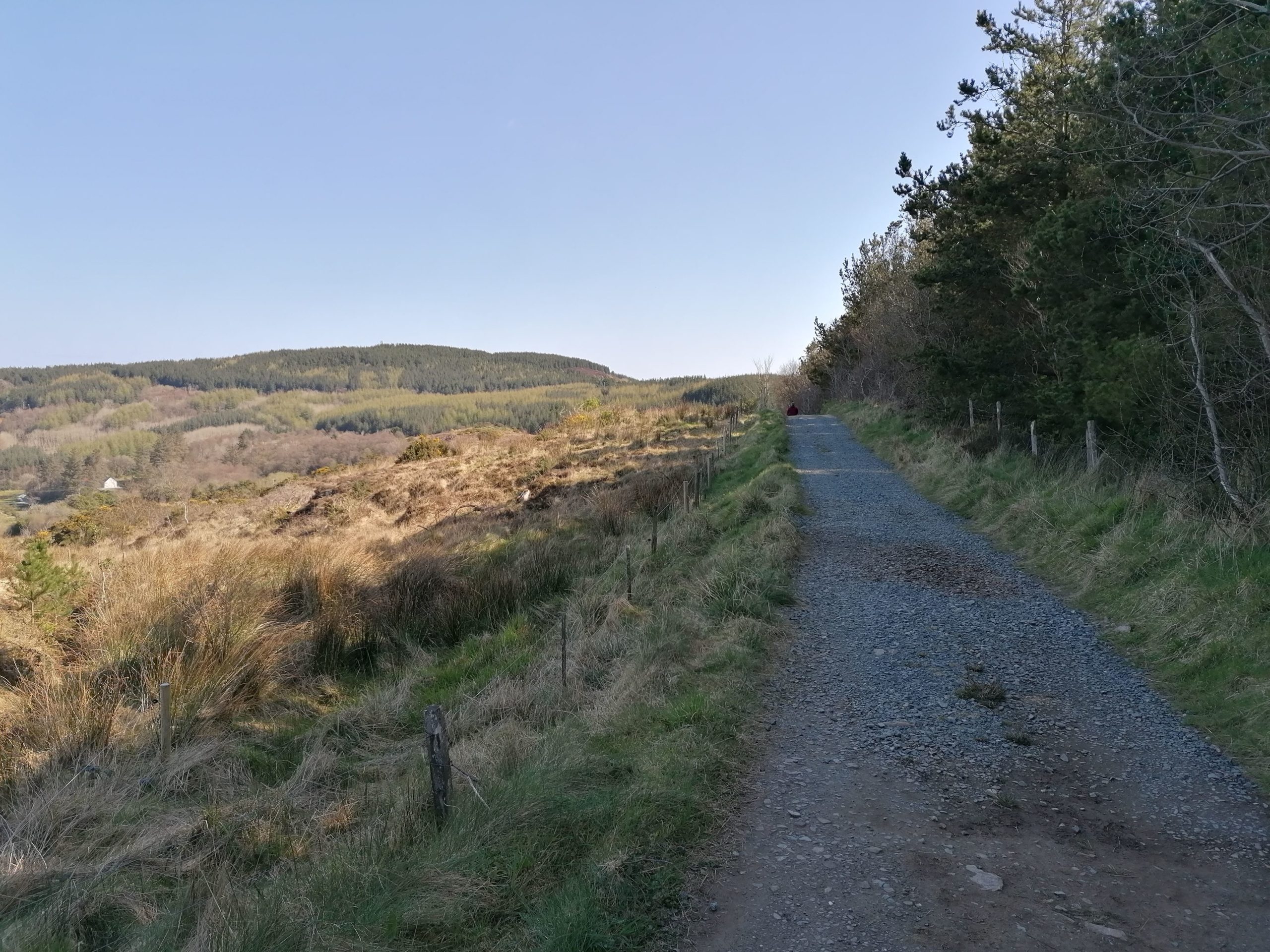 The Knockybrin section of the Mountain Top walk
Close-up of Muckish taken from Carn Hill
Walk 4 – Town Park
Bernard McGlinchey Town Park is across the road from Letterkenny hospital, and is the older of the two town parks in Letterkenny. As you enter the park, there is a walking track which many people enjoy looping around, and at the far end of the park is a wilder section where you can explore the woods a little. The park also includes a bowling green, outdoor gym and childrens' play area.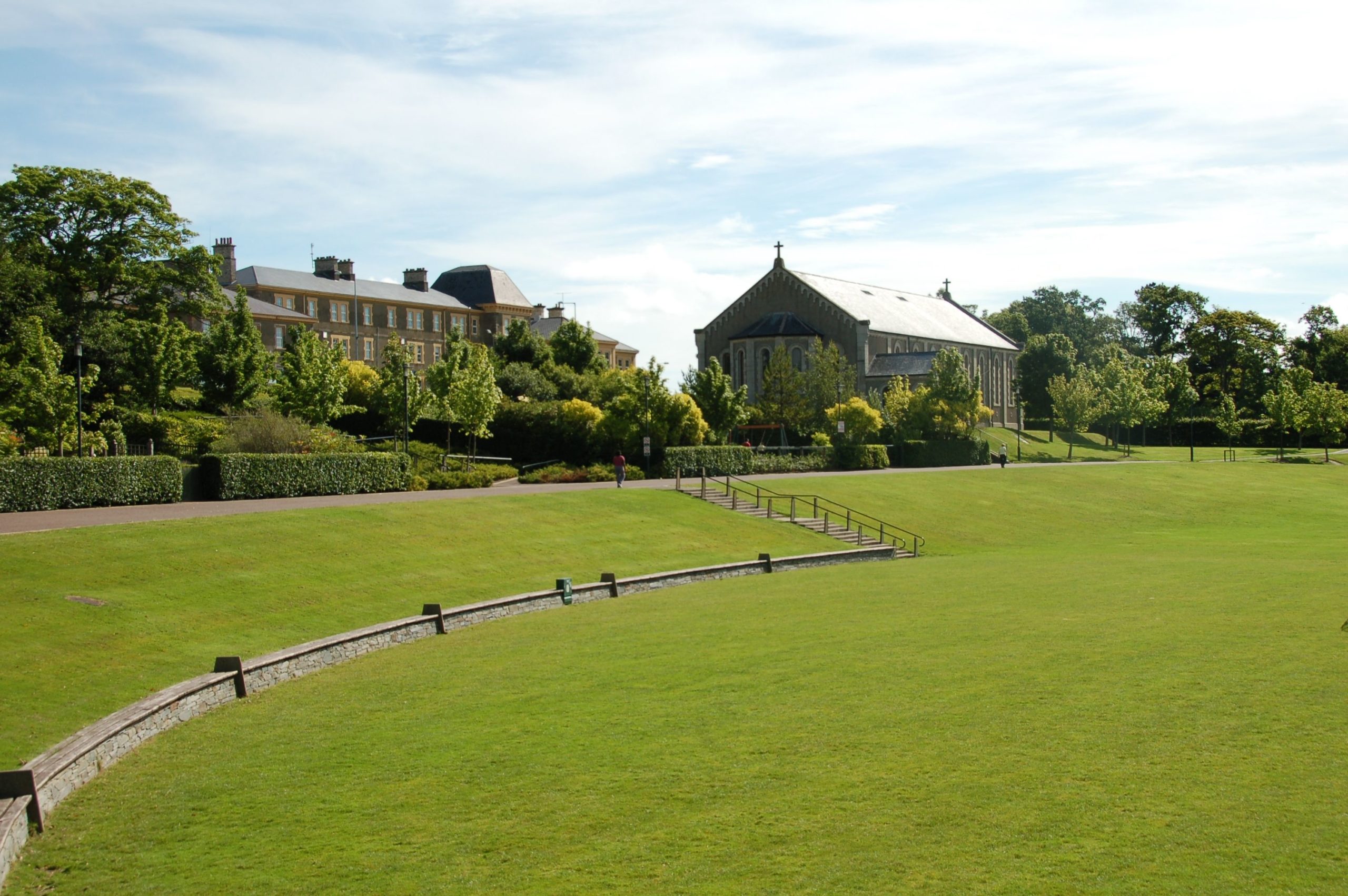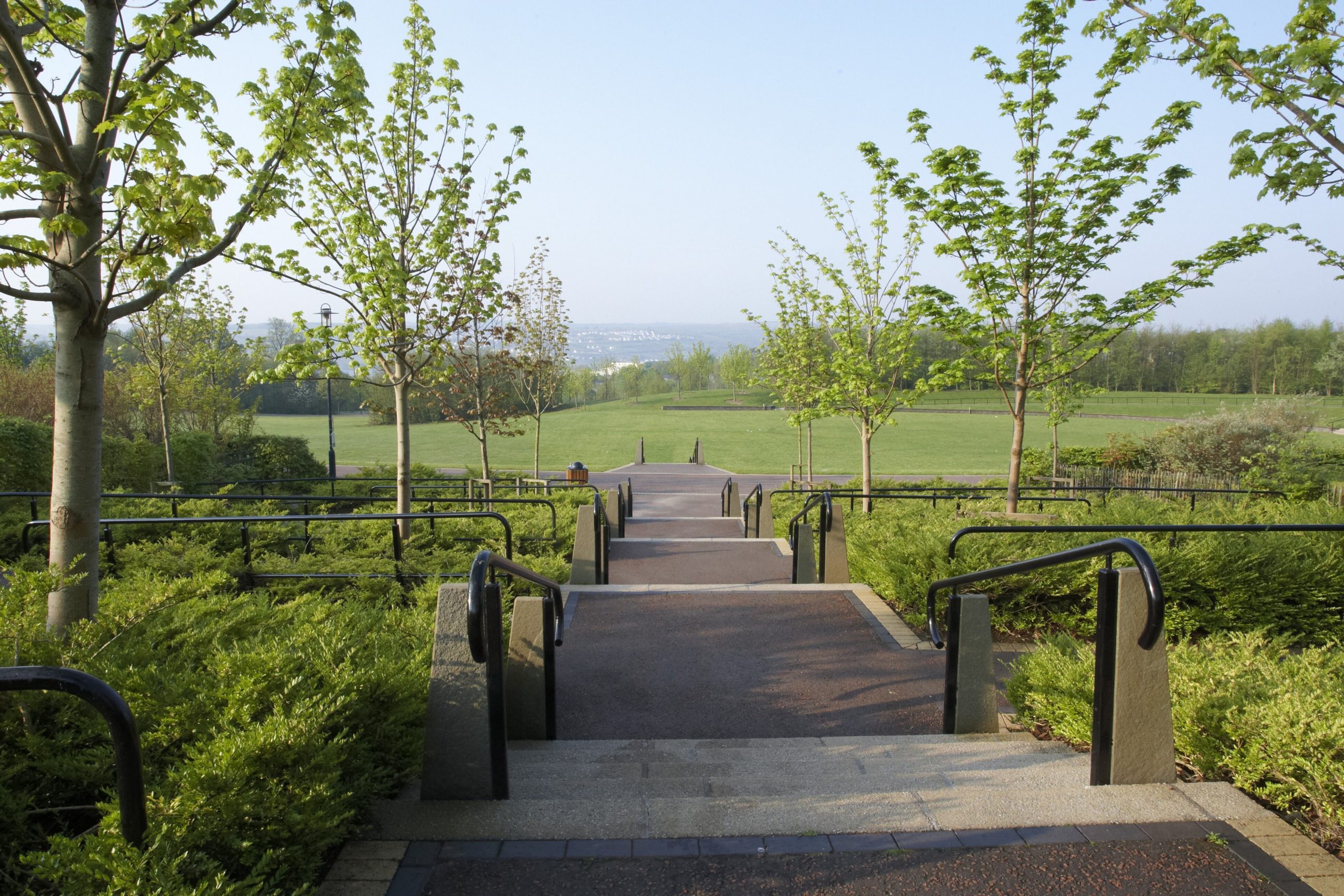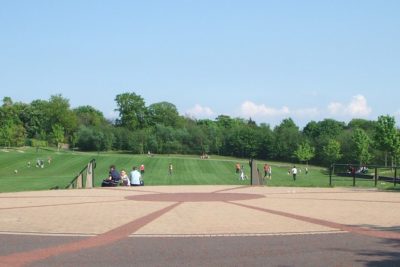 Walk 5 – Ballymacool Town Park
The 2nd of Letterkenny's town parks is at the Ballymacool end of town, on the scenic Churchill/Glenties road. It includes walking trails, some of which are hilly, and also includes a childrens' play area and various beautiful gardens.