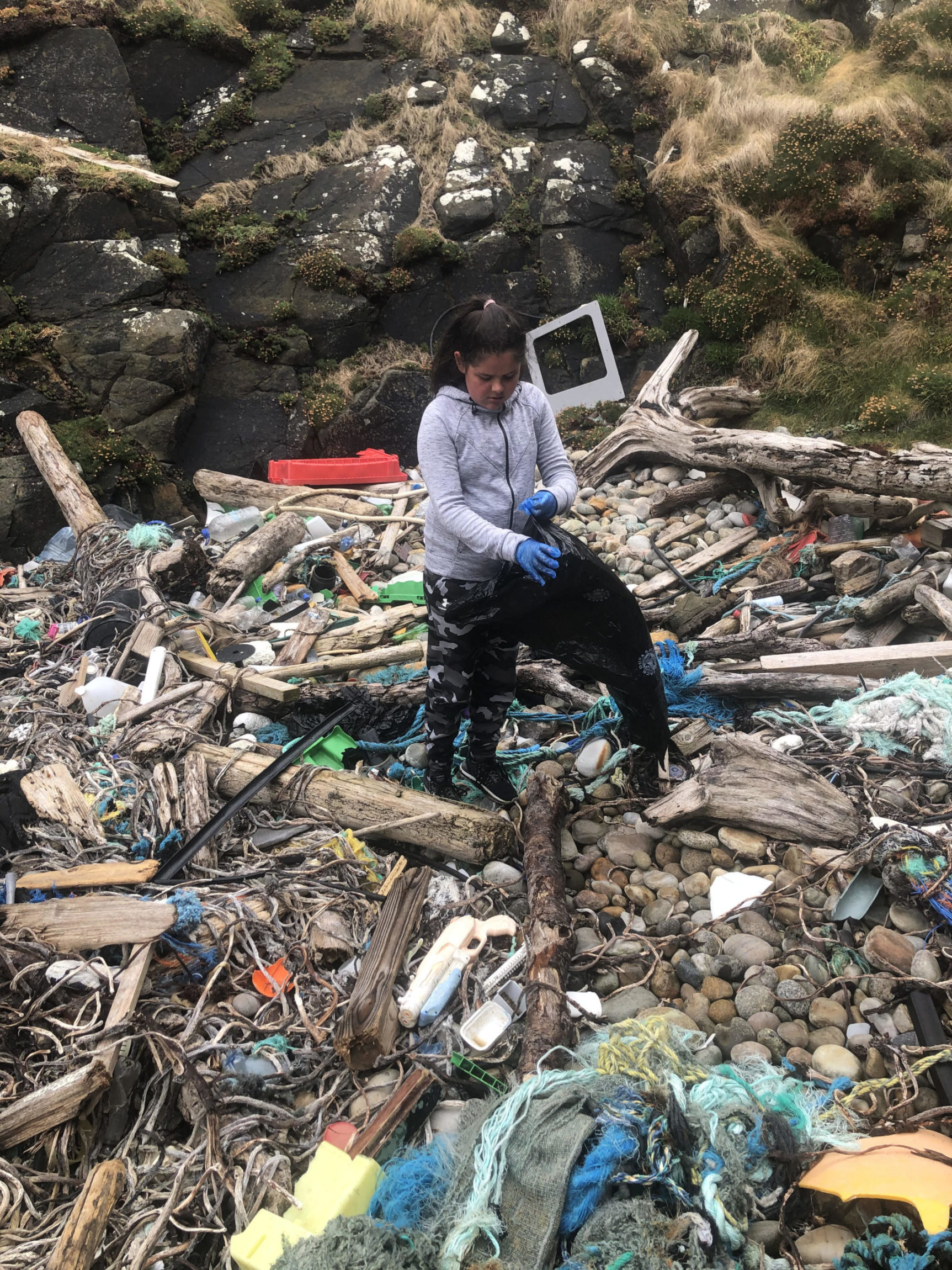 Jul 11, 2020
We asked members of the public to send us photos of an area they had helped to keep beautiful.
It was a very close-run thing, but we picked Lewis as the winner of this category, for his efforts with his daughter to clean up a stretch of beach at Crohy Head near Dungloe. The reason we picked this particular photograph was because it shows a young volunteer getting stuck in to what is clearly a very demanding task.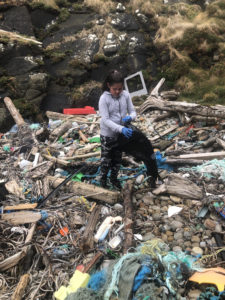 Lewis' other pictures show a job well done.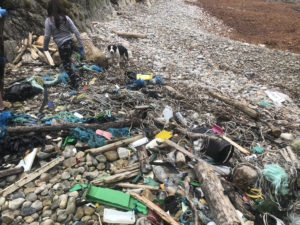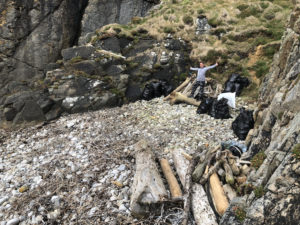 Congratulations and well done to the other entrants.
Elaine did a clean up of a beach on Arranmore, removing 15 bags of rubbish and filling half a trailer. She believes some of that litter had been there for years, particularly the plastic, and now brings down a bag every time she visits so that it never gets that bad again.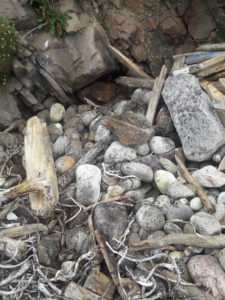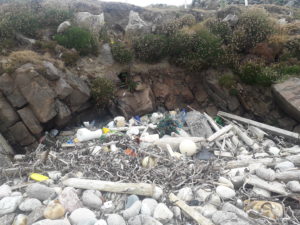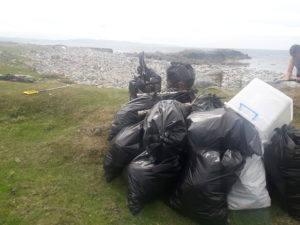 Debdeep regularly walks through LYIT campus, and will often pick up any cans, bottles and cups that have been discarded, as 'a gesture of respect that I can give back to mother nature, my university, and maybe to the incredible city of Letterkenny'.
Aoife and her friend regularly pick up litter on their walking route in the woodlands between Gortnacorrib and Kirkstown, clearing up discarded takeaway wrappers, drink cans and whatever else people have discarded.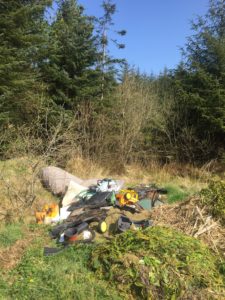 Karen spent two hours cleaning up her neighbourhood, then went for a well deserved swim.