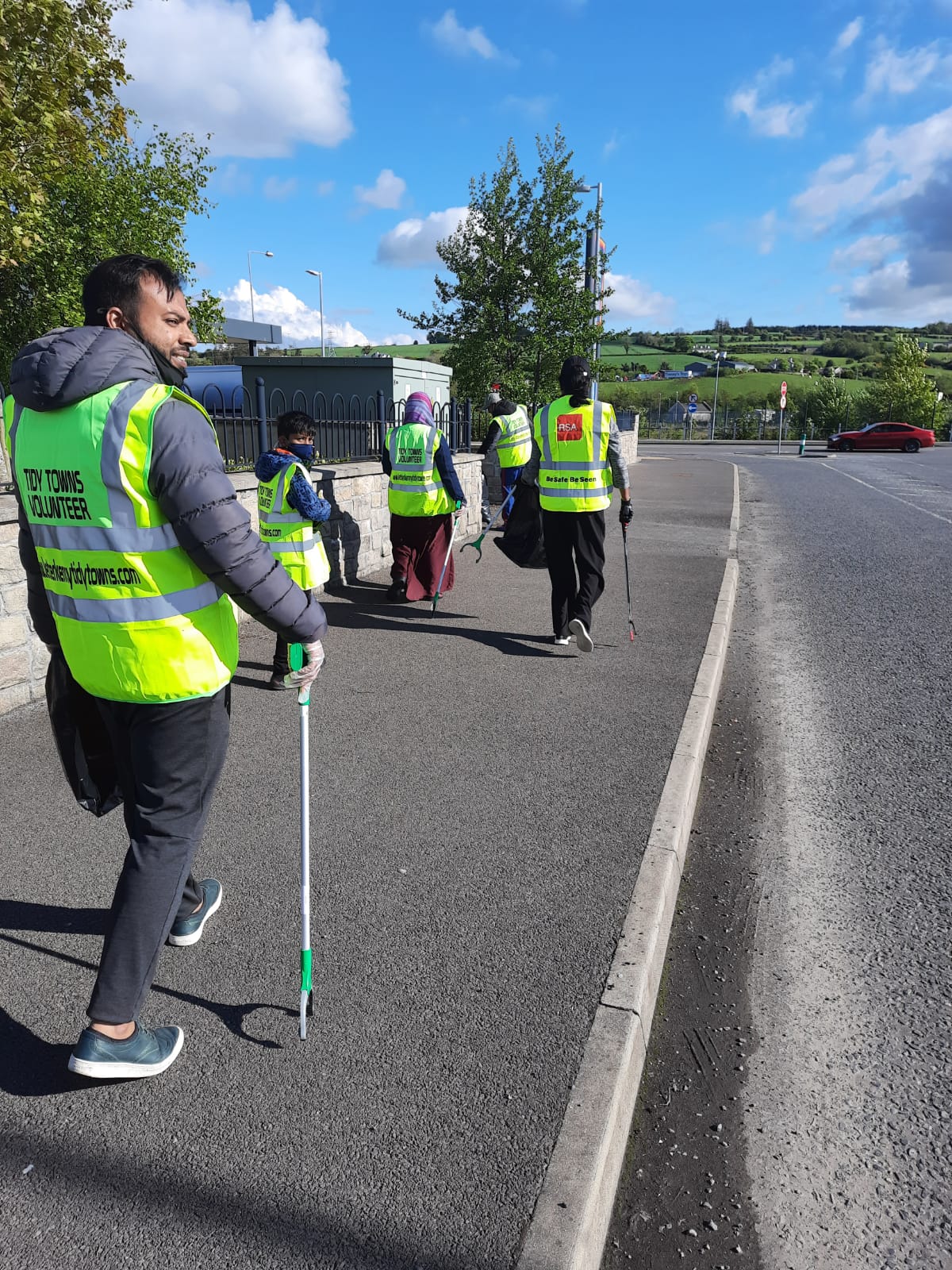 Jun 03, 2021
The following article appeared in the Letterkenny Leader on June 3rd.
It's great to see the Leader back after these months of lockdown, and here's hoping that the gradual opening up of society continues onwards and upwards without any major setbacks! Not surprisingly, the lockdown has impacted Tidy Towns in a number of ways, but we have still been active as much as possible. So what have we been up to?
Perhaps the most visible activity is the litter picks. We haven't been able to meet up, but Neil, our coordinator, has done a sterling job of keeping all our volunteers (who now number more than 50!) equipped to go out in their own family groups / bubbles and clear litter from their local areas. Looking around the town, there's a real visible improvement, with special kudos going to John Wilkie who almost single-handedly cleaned up the dual carriageway. Quite the mammoth task, and it's looking so much better! In the coming months, we hope to be able to get back to the Sunday morning meet-ups in the Market Square, and will also be encouraging community groups to "Adopt a road". That is, a residents' association would organise a litter pick of their own area with equipment provided by the council, along with assistance to remove bin bags afterwards. Get in touch with us if you would like to know more about this, at lktidy@gmail.com.
In addition, there have been a number of local projects, mostly co-ordinated by Tidy Towns stalwart Charlie Grant. For example, there was a clean-up of an overgrown area on Long Lane, and there were also clean-ups at the Famine garden and by the Mart. One project which gained a lot of attention was at Roger's Burn, which is a very fondly remembered site by many people from their Letterkenny childhoods. Here, our volunteers repaired a wooden handrail to make the site more easily accessible. Having visited there myself for the first time recently, I can say it's a beautiful spot and anything which makes it easier to visit is to be welcomed.
Charlie has also been working with Transition Year students at Errigal college to set up a polytunnel, for use as a resource for both students and the community. In addition, he worked with the TY students to provide flower boxes for the Cathedral Quarter.
In the coming months we will be focussing on sustainability, with emphasis on biodiversity. There are numerous biodiversity sites around the town (Roger's Burn being a prime example), and we will be working to keep these in good condition and provide information on how people can keep their own areas biodiverse. Other areas of focus will be on cutting down household waste, and in particular food waste, in which areas we will be providing information in the coming months.
Finally for this month, our "Flight of the bee" Mural trail continues to develop. After delays due to Covid restrictions, Karl Porter has been back in action in recent weeks, with the mural at the Jim McCormick Memorial Garden taking shape. The idea of the mural trail is to create a walking route which highlights the importance of bees in the preservation of ecological balance and biodiversity in nature. It is hoped that an app will be created to highlight the trail and to link in with other local attractions such as the Cathedral Quarter and the other murals around the town, thus providing another good reason for people to come and visit our town.