Apr 13, 2023
We have two great garden themed talks this April and May – coming up first is "Garden Birds Through the Seasons" with Aengus Kennedy of NatureNorthWest.
Aengus Kennedy will deliver a talk for approximately 1/1.5 hours on Garden Birds through the Seasons. We will look at some lost sounds to start – birds that were once very common in the Irish landscape and now nearly gone. This will be followed by what the common garden visitors do throughout the 4 seasons. We will finish with a short run down of a few of the more common bird songs.
Register now for this event taking place Tuesday 18th April at 8pm in the Station House Hotel >> https://www.eventbrite.ie/e/garden-birds-through-the-seasons-tickets-597103050297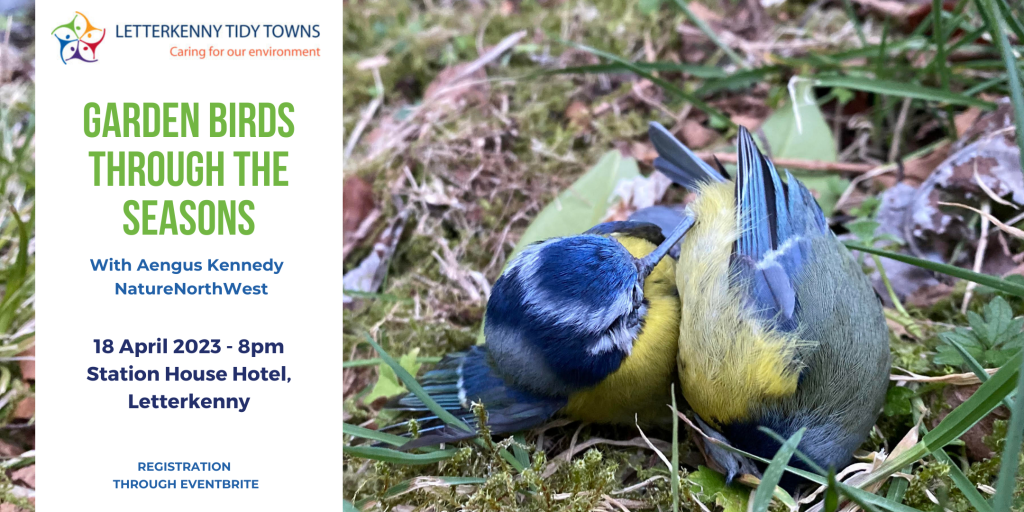 Our second event takes place in Tuesday 2nd May, again in the Station House Hotel at 8pm with the topic being "Designing Your Garden For Pollinators".
Joanne Butler of OURganic Gardens will give a talk on:
Designing a garden for pollinators , working with the elements in Donegal .

A year in our garden and challenges we face (working with nature rather than against it).

What best plants to grow that provide food & shelter .

Working with the pollinator plan in gardens (they may already do this so we can have a conversation around this).
Register now for this event >> https://www.eventbrite.ie/e/designing-your-garden-for-pollinators-tickets-597276629477