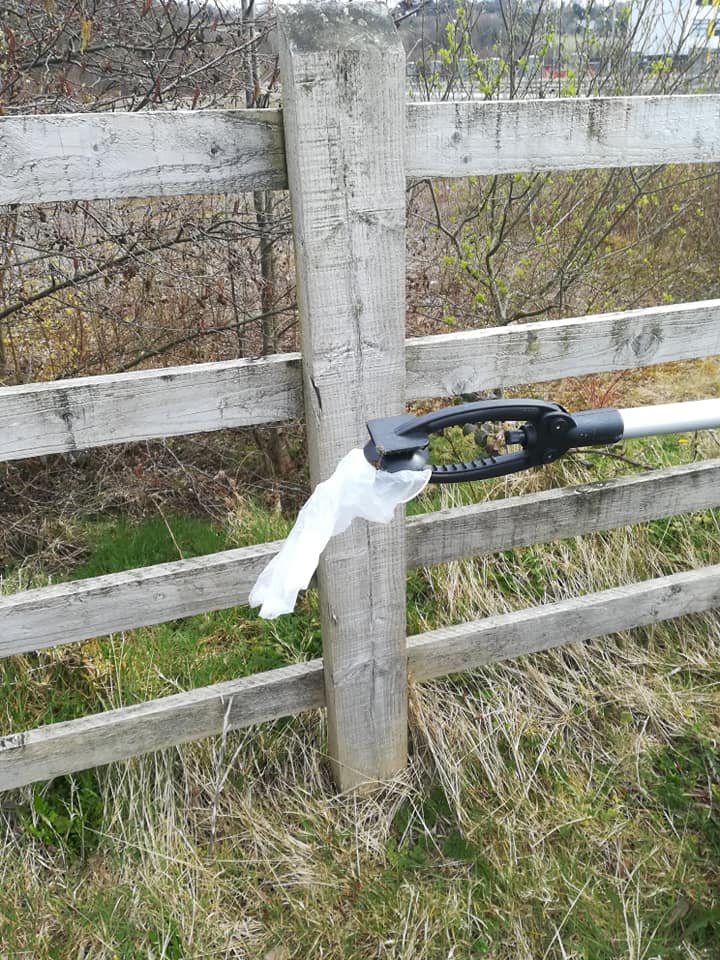 Oct 10, 2020
For the last few weeks, our Sunday litter picks have been back up and running. It's difficult to predict what will happen in future as we go through the various levels of Covid 19 restrictions, but as long as we are able to do so, we will carry on meeting up at 10.30am at Market Square each week. The number of volunteers tends to range between 4 and 10. Neil, the coordinator, then designates areas for people to take care of, and typically it will be 2 people working a particular area, with 1 on each side of the road. So even in the strictest of lockdown conditions, we hope to be able to keep going, but we shall have to see what the future brings!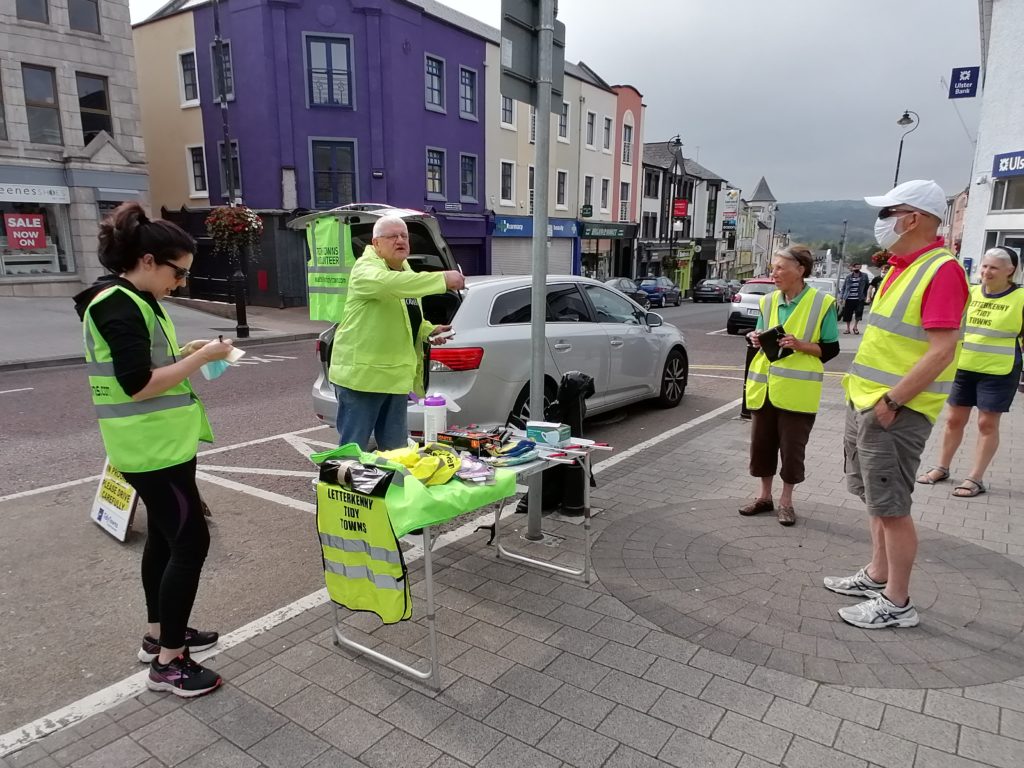 But enough of this Covid talk, what do the Sunday volunteers get out of it? Annalisa joined us shortly after the Sunday picks restarted, and has become a regular, focusing mostly on Ballyraine and Kiltoy. "I first joined the Letterkenny Tidy Town's Sunday Litter Pick about six weeks ago after I spotted one of their volunteers out one day and it made me think, what can I do to help? I enjoy walking about the town but it's always disappointing at times to see so much litter." Annalisa mentioned a certain energy drink which shall remain nameless, and how she wished it would give the drinkers the energy to find a bin. Couldn't have put it better myself!
"So, for the hour of your time when you join the Sunday litter picks, you get a great feeling of accomplishment knowing you're helping the environment and contributing to the community we are fortunate enough to be a part of. I would recommend anyone thinking about becoming a volunteer to just do it! Everyone is lovely, there's no pressure, and if it's one hour a year or one hour a week you're able to give, every little bit helps."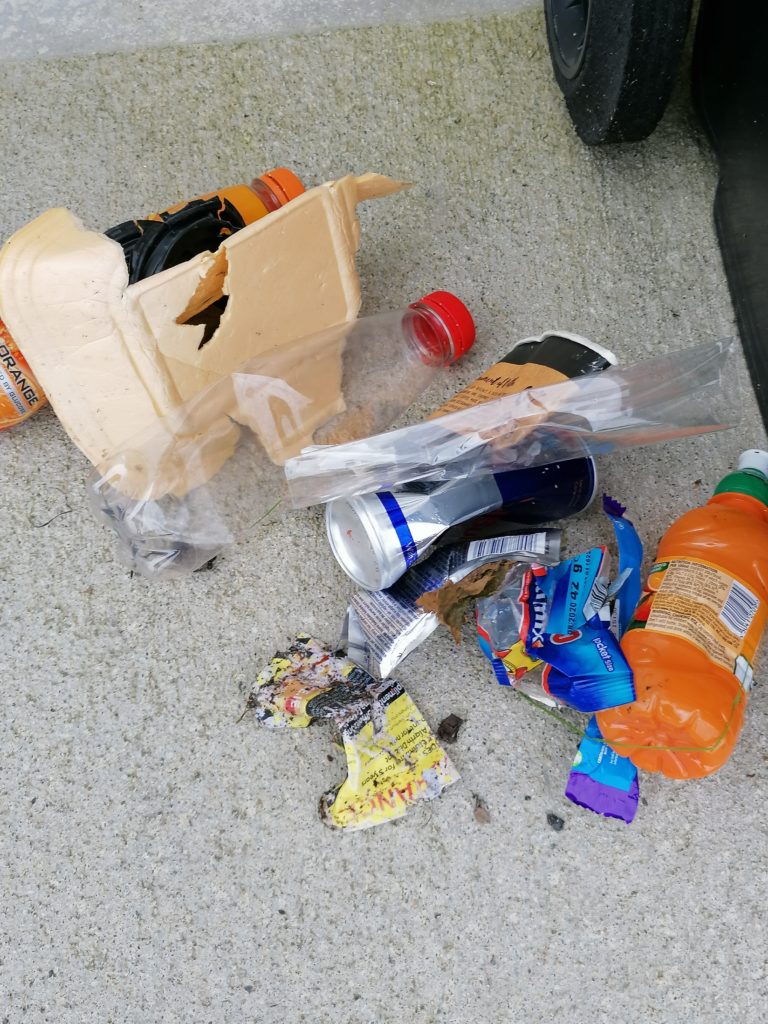 Neil, the coordinator, has been delighted with the growing attendance over the last few weeks, and has been busy planning areas to be covered. In short, there are more areas needing to be cleaned than we currently have volunteers, but we do the best we can with the people available to us, and in the longer term we hope to get estate residents to adopt their own neighbourhoods. Meantime, the areas being covered include Ballyraine, Kiltoy, Lisnennan, Mountain Top, Gortlee, Glencar, Old Town and of course the town centre. Most of these areas are places which the council's contractors, Glenard Plant, can't get to very often due to time/resource cconstraints. I hope you have noticed improvements in at least some of these areas, and if you're looking at an area and thinking 'hmm that could do with a bit of clean', then please do get involved. All are welcome!
We also realise that there may be people who would very much like to get involved, but for whom Sunday morning just doesn't work – maybe you have other commitments or maybe you'd just rather be relaxing on a Sunday morning! We totally understand, and several of our committee members are in total agreement with you. If that sounds like you, but you would still like to get involved, then we can offer help with bags, gloves, high vis jackets and litter grabbers. Either call in on Neil at the Market Square on a Sunday morning, get your stuff and be on your way, or you can get in touch with Gerard McCormick at Magees Pharmacy. Full details are on our website – https://www.letterkennytidytowns.com/volunteer, or message us on our Facebook page.
The above article appeared in the Letterkenny Leader on Oct 1st 2020.