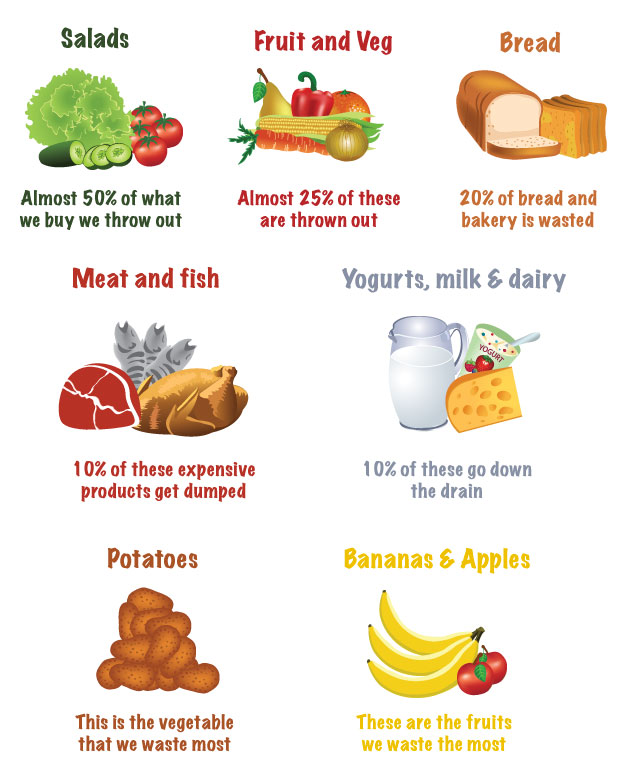 May 11, 2021
Did you know that 28% of the world's agricultural land is used to produce food which is wasted? More than half of this food waste comes from industrial and retail sectors, but a significant amount of it comes from households, so we can all do our bit to reduce this waste. Aside from environmental issues, it has been estimated that the average Irish household spends 700 Euros per year on food which ends up in the bin.
The Environmental Protection Agency have produced the website Stop Food Waste, which is full of helpful tips on how to reduce food waste.
The graphic below shows which food items are wasted the most.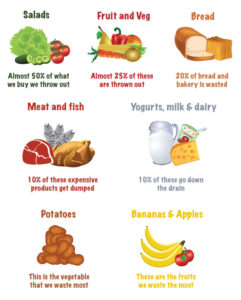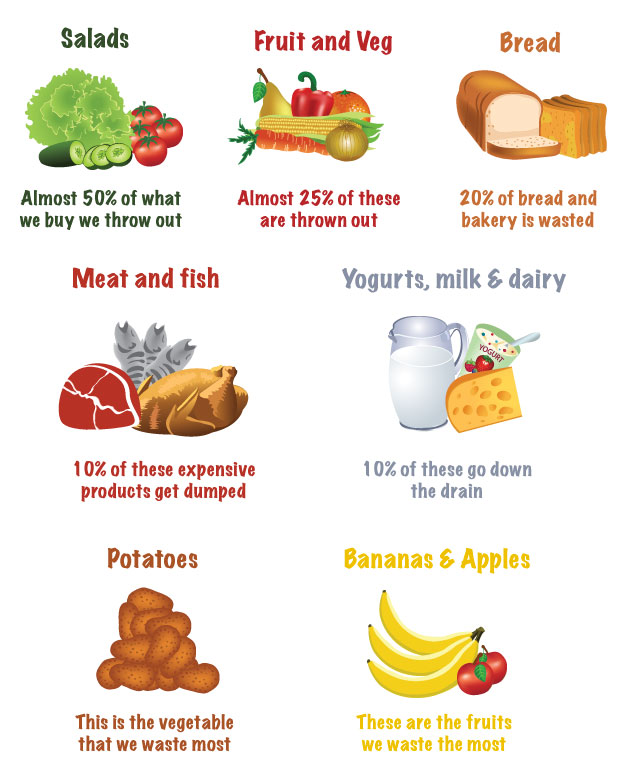 So what can we, as householders, do to reduce food waste?
Planning – by taking a shopping list, we are less likely to buy on impulse, and are more likely to think about what we are actually likely to eat.
Avoid '2 for 1' offers on perishable foods.
If cooking more than is likely to be eaten at one sitting, try to cook things which can be stored and reheated another time. For example, most pasta dishes, stews, chillies and curries will taste even better the second time around! Besides, you then have a second meal for half the effort.
If you have a compost bin, put all your waste food in there.
Get creative with food which might otherwise go to waste. The photos below show a veggie curry side dish I made from veggies that were left in the fridge. Delicious AND cheap.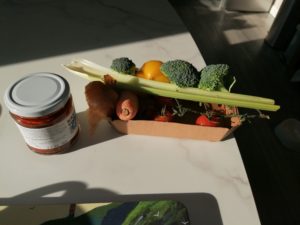 We will be looking for more of your ideas for using up food which might otherwise go to waste.