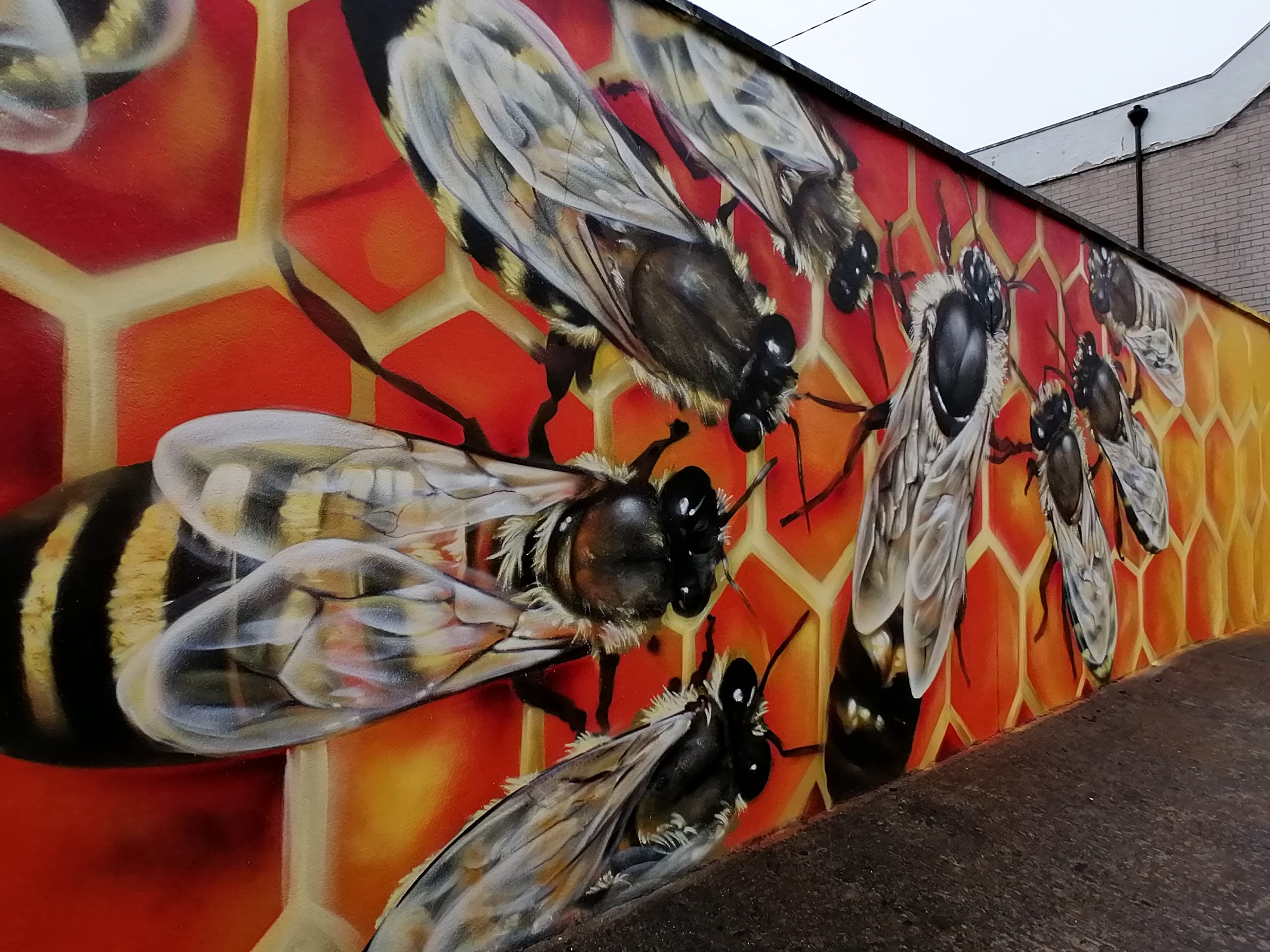 Aug 04, 2021
The following article appeared in the 'Tidy Times' article in the Letterkenny Leader in August 2021.
There's plenty going on this month. Here are a few of the highlights.
Junior Litter Warrior.
During the summer, we have invited our Facebook followers to send in photos of their children helping to keep Letterkenny tidy. We're firm believers that getting children involved will set up good habits for life, and it also gives them some quality time with the family. Each month we enter the photos in a draw and award a lucky winner a ShopLK voucher. The photos proved very popular with the public – great to see such community spirit! – so thanks to all who have entered so far. Entries close at the end of August so do send in your photos.  
Biodiversity.
In recent months we have been focussing on encouraging pollinators via biodiversity. Pollinators are vital because without bees and other insects pollinating wild plants, the plants wouldn't produce the fruits and seeds that animals and birds need to eat, leading to a downward spiral in wildlife and plantlife population which would ultimately impact us all.
We have a 2-pronged approach to this. Firstly, we are developing various sites around the town which will be designated as biodiversity areas, for example at Ballyboe Park and at both of the town parks. In addition, there will be various spots, such as Sentry Hill, where the grass will be left unmowed, allowing wild flowers to grow in certain areas, all of which encourages our pollinators to do their work. You can also help out by leaving a section of your garden to grow wild.
Secondly, in conjunction with Byrnes Mobile Zoo we have installed a 'Polly Bug' caravan at a vacant site on Ramelton Road. The caravan is home to more than 100,000 bees who will be diligently working the plants of Letterkenny. As I look out of the window I can see a gang of them working away on our flowering trees, so they haven't taken long to settle in.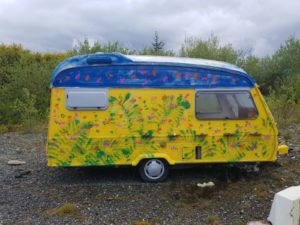 Our 'Flight of the Bee' mural trail, celebrating pollinators, also continues. The trail will consist of 5 murals, from Port Road to the Jim McCormick Memorial Garden by the Century Cinema, which takes the walker on a journey with the bees. The aim is to promote awareness of biodiversity while providing an attraction which will appeal to visitors to the town along with the murals produced by such people as the A-rt Team and the Cathedral Quarter.
Garden Competition.
During the summer months, we are running our annual Garden Competition. If you are proud of your garden, why not send us a few photographs to enter the competition? We have 3 categories – small, large and wildlife friendly, so please indicate which category you wish to be considered for. Judging will be at the end of August, and winners will receive a voucher for Alcorns Garden Centre. Entries can be sent to lktidy@gmail.com, or you can drop printed photos in at Magees Pharmacy on Main Street. We look forward to seeing your pictures.
Keeping the town clean.
Since the restrictions on outdoor gatherings were eased, we have been getting back into meeting up on a Sunday morning for litter picks. Everyone is welcome, just turn up at Market Square at 10.30am on any Sunday, and Neil, our coordinator, will show you the ropes. We also encourage Community Clean-Ups, where groups of residents arrange to clean up their local area. Such events are great for community spirit, and for getting to know the neighbours, all while improving the neighbourhood. Tidy Towns and/or the Council can help with providing equipment and bags, as well as clearing the litter away afterwards. Contact us at lktidy@gmail.com for more details.
If you would like to know how you can get involved in helping with the Tidy Towns efforts, please visit our website https://www.letterkennytidytowns.com/volunteer.