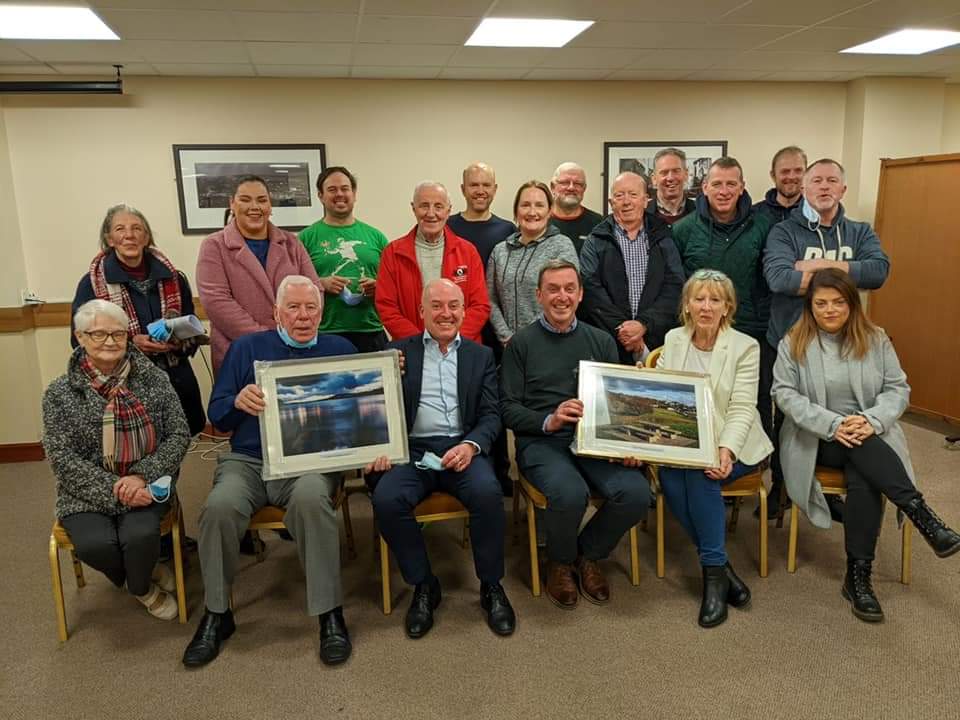 Mar 04, 2022
This is traditionally our quiet time of year. After all, who wants to be out on a winters day picking litter? Actually, quite a few of our hardy volunteers do! You'll see them out and about on a weekend morning keeping the town clean. But generally speaking, it's more the time of year for reflecting on what we want to achieve in the year ahead. To this end, we recently had our Annual General Meeting, where we had a large attendance. Gerard McCormick, co-chair of Letterkenny Tidy Towns, said "we were delighted with a few new members to the committee for this year, we are grateful for their commitment". In addition, a presentation was made to Ann McGowan and Dennis Doyle "for all their dedication, leadership and guidance that they have shown to Letterkenny Tidy Towns for decades. We salute you both".
Recruiting
In order to continue our work and go from strength to strength, we are always on the look out for new volunteers. We currently have a number of roles advertised on i-vol.ie. To view the roles, go to i-vol.ie and select 'organisation search'. Then input Letterkenny Tidy Towns, and you will see the available roles. If you, or anyone you know, would be interested in helping us out, please get in touch. Not only is the work fulfilling but you'll be doing your bit to keep our town as a great place to live in and to visit. There's also an added bonus for younger volunteers that having a bit of voluntary work on the CV can be a great way to stand out from the other applicants.
As ever, we are looking for volunteers to help out with our Sunday morning litter picks. Volunteers would be assigned an area to focus on. Some people do their own neighbourhood, others will go down to the Market Square on a Sunday and find out from Neil, our coordinator, which particular areas need attention that week. The choice is yours as to how you go about it and as to how often you want to help out. Neil will provide the necessary equipment and guidance, and if you're turning up on your own he will try to pair you up with someone, to work together on a particular area.
In addition, we are looking for help with our website and social media. The work is not too time consuming but is something which helps us continue our work, in that it helps us to get funding and attract new voilunteers. The roles would be suitable to someone who is already involved in volunteering, or for someone who wishes to get experience in social media. The roles we are looking for help with are Facebook admin, web site administrator, and blog writer. We are also looking for a sustainability officer. This last role involves helping to develop an action plan based on feedback we received at the last Tidy Towns competition. With these roles, it helps to be involved with Tidy Towns already, but is not essential, as plenty of help is available from the committee members.
All these roles can be done in your own time, and none of them should be overly time consuming. The roles are all very fulfilling, and are a great way to spend some of your spare time!
If you would like to know how you can get involved in helping with the Tidy Towns efforts, please visit our website https://www.letterkennytidytowns.com/volunteer or visit https://www.i-vol.ie, select 'Organisation Search' and input 'Letterkenny Tidy Towns' in the Search bar.