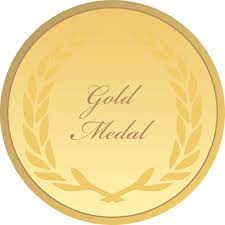 Dec 04, 2021
The following article appeared in the Letterkenny Leader on December 2nd 2021.
Gold!
We were delighted to hear that in the results of the National Tidy Towns competition, Letterkenny was awarded a gold medal, and was announced as tidiest town in Donegal. Well done also to runners up Buncrana and Glenties, and to national winners Ennis. Special praise was given to the transformation of Church Lane and the success of our volunteer programme. So thanks very much to our 70-plus volunteers who made that happen!
Our volunteers have been involved in litter picking, tidying up green areas, developing biodiversity areas, sprucing up the paths and fences at spots such as Roger's Burn and the Famine Garden, helping to deliver and install flower boxes around the town, and much much more, and all of this continues to make the town a more liveable and pleasant place. As many people commented on our Facebook page, you're all a credit to the town. Below I will single out 3 of the volunteers who made huge contributions this year, but every single one of our volunteers and committee members deserves a big pat on the back.
Charlie's Angels
One volunteer who is behind a lot of the Tidy Towns initiatives is Charlie Grant. A true Tidy Towns stalwart, Charlie is often seen out and about with his crews of volunteers, tidying up green areas, mending and painting fences, planting flowers and much more. His crew have been referred to as Charlie's Angels, or the Ninja Gardeners, and if you see them out and about, do give them a 'Hello' or a toot of the car horn, as they all do great work for the town.
Neil Blockley
Another key committee member is Neil Blockley. Not only is Neil often seen out and about with Charlie's Angels, but he is also the coordinator of the Sunday litter picks. Neil took it upon himself to increase the number of volunteers picking litter around the town, and organised a map of the town showing picking routes. Each Sunday from around March to November Neil is down at the Market Square handing out bags, gloves and hi vis jackets and discussing with the volunteers which areas most need picking.
The Phantom Litter Picker
Last but not least, there was one volunteer who put in a herculean effort on behalf of Tidy Towns. None other than the Phantom Litter Picker himself, John Wilkie. John took it on himself to clean up the dual carriageway. That 5km stretch of road was in quite a bad state at the start of the summer, with months (or even years in some spots) of accumulated litter. Everything from drink cans, coffee cups and takeaway wrappers to bits of household furniture and chunks of cars. Over the course of several weeks/months, John chipped away at it, and 260 bags later, most of the litter was gone. As with most litter hotspots, litter will often reappear almost as soon as it is picked, but John kept chipping away and now the dual carriageway is looking a lot better.
Calendar
To mark the work done by our volunteers this year (and every year, really!) , we are launching the Tidy Towns calendar for 2022. It will be available at Magees Pharmacy and Brian McCormick Sports & Leisure for just 5 Euros, and features photos of the work done by our volunteers during 2021.